As a property manager, have you ever felt overwhelmed by the number of decisions you have to make on any given day?
Decisions like: "Should I send a plumber or an electrician to fix the hot water?" or "Should I call that tenant back now or later today?" What about deciding whether to give back the tenant's bond or make them re-attend the property to fix up those small cleaning items? Making decisions like these can be the difference between a productive day and a total waste of time and energy, and is essential to becoming a strong leader in property management.
Leadership is all about taking responsibility. As a result of being a leader, you'll feel confident, energised and focused. Your clients will feel connected and appreciated, and refer more business in your direction. When you're able to take responsibility for decisions made in all areas of your work and life, and you're making those decisions in your own best interests, you're better able to have a positive and inspiring impact on others. You also become a role model for your co-workers.   
The following are six rules for successful leadership in property management that have been tested by thousands of my clients. They will assist you in becoming a leader in your office. 
The 2-minute rule
This rule is just as relevant today as it was 20 years ago. If you can answer yes to the question: "Can this be done in two minutes or less?" then don't hesitate to do it. 
The one-touch rule 
Great for emails and paper-based tasks. Rereading emails and documents is a total waste of time and energy. Have you ever read an email and not taken action on it, only to reread it again a few hours later? Did you know that this can account for almost two hours of wasted time every day? Touch it once and then forget about it.
No more than three
When taking action on high-priority items, don't overload yourself with ambitious goals – just pick three tasks at a time. Once these are finished, pick another three and then repeat. 
Double your time
If you're planning to focus on a bulk activity like negotiating lease renewals or chasing rent arrears, I recommend you allocate double the amount of time you think it will take to complete the task. For example, if you need 30 minutes to follow up maintenance work orders, then plan for 60 minutes. This way if you get interrupted, you'll have plenty of time to complete the task without stress.
Prepare the night before
Before you go home, plan your next day's activities. Review and reorganise your tasks and take any other important steps before finishing your day. This way, when you get back to your desk in the morning you can just get going with productive action instead of procrastinating.
Let go 
As you leave the office after a hard day's work, use your imagination to let your day go. Pretend as you walk through the door that you're entering a clean zone that washes away all the problems, decisions, actions, mistakes, wins and emails. Once you're outside, you're done. Everything has a place and it can all be resumed again the next day. Go home and live your bliss.  
The above is an excerpt from my book "From Stress to Success in Property Management: How to manage more properties effortlessly". If you'd love to read more please go to www.pmit.com.au and order your free copy – out now.
ABOUT THE AUTHOR
---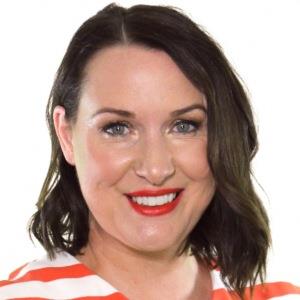 Tiffany Bowtell is an international property management expert, business coach, keynote speaker, certified trainer, and author. She is the director of two successful companies, the Property Management Institute of Training (PMIT) and the Property Management Virtual Assistant (PMVA). These companies provide advanced training and support to property management businesses throughout Australia. Tiffany is a regular guest speaker at business events, where she shares her expertise on how to run a successful property management business.