There was time when, in the quest for new knowledge or the improvement of a skill, you ventured into a room and were met by other eager, physically present learners.
You were greeted by the welcoming face of your teacher, who gestured for you to come in, perhaps introducing herself and shaking your hand as you searched for a seat from which to engage for the day. Taking a look around the room, you saw a strategically positioned whiteboard or a screen to display the PowerPoint presentation; perhaps audio would feature as part of the experience too. Your day even included interacting with other students, enjoying morning tea, lunch and afternoon tea. On leaving, you bid farewell to your new friends, removed your name tag and headed home, eager to share your experience with others.
Fast forward to your arrival at the office the following morning: 'How was the training?', many asked, but few heard your response. The day wore on and took with it your memory of information and new ideas. At a team meeting, your enthusiasm was squashed by peers: 'That will cost too much', 'Our clients wouldn't like that', 'That won't work'. You attempt to take your team back to the classroom to articulate the benefits, the saving of time and money, the increase in service and results. Alas, the learning is lost for another day.
Imagine if the learning experience was shared by the whole team, if the opportunity for change was excitedly embraced by everyone – consider the impact on the business. Enter the benefits of online learning, where everyone gets the experience! With myriad choices, some free, some subscription-based and others one-off downloads or rentals, there really is the opportunity to learn anywhere, any time. I wonder what you've learnt today.
My advice: choose often and choose well – you always want to learn the right things. Choose an expert.
I'm off to watch a TED talk...
ABOUT THE AUTHOR
---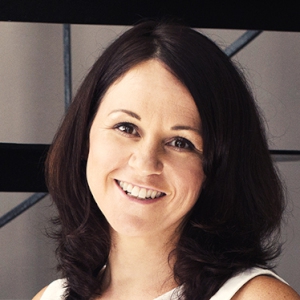 Fiona Blayney is the managing director of the highly successful consultancy, coaching and training business Blayney Potential Plus, specialising in estate agency services in Australia, New Zealand, the UK and the US. Over the past eight years she has developed a reputation for being one of the best business strategy and growth specialists around.
Fiona's energetic and motivational presence has ensured her popularity at industry events. She regularly performs keynote presentations for many of the leading industry groups both in Australia and abroad, including the National Association of Realtors (NAR) in the US and the National Association of Estate Agents, England and Scotland.
Make sure you never miss an episode by subscribing to us now on iTunes
And dont't forget to leave REB a review!

Listen to other installment of the Real Estate Business Podcast