Virtual workplaces allow individuals to work from anywhere in the world at any time.
Enabled by the internet and modern communications technology, virtual workplaces are ideal for companies that need the ability to scale up or down quickly to meet the demands of the market, while keeping infrastructure costs down. They offer greater flexibility for employees in regards to when and where they work, but there are potential downsides for organisations.
According to a recent study by research firm Gartner, the combination of smart technologies and faster, cheaper and more reliable 'virtual talent' will be the new source of fuel for the services industry. Gartner vice-president and distinguished analyst Frances Karamouzis said, "The new normal is hyper automation arbitrage, which will be the new avenue for a completely different cost structure through virtual labour. It also addresses scale and predictability."
Somewhere between 30 and 45 per cent of organisations, depending on which research you look at, employ contractors or remote employees, and this figure is on the rise.
Organisations save money by not having to acquire office space and the associated costs of utilities, cabling, furniture and workstations. By leveraging cloud technology to deliver applications to their virtual teams, organisations can streamline their systems and reduce the amount they need to invest in their IT infrastructure. The reduced costs and increased efficiency can be delivered to the customer in terms of improved service.
What that means now is that organisations can't just use money to bring in the best employees. It means creating a modern corporate culture that employees want to be a part of; it means providing a flexible work environment, exploring different ideas, experimenting and trying to de-stress the work environment.
However, there are specific issues and challenges in regards to recruiting and managing virtual teams that need to be considered:
Relationship building
Employees who work from home or some other location can feel isolated and miss out on the sense of camaraderie enjoyed by people who work together. Recognition and respect from other workers and management is important for job satisfaction and career motivation. We are, after all, herd animals, and who doesn't enjoy a little water cooler chitchat?
Keith Ferazzi, CEO of Ferazzi Greenlight, highlights the importance of trust for effective teamwork. Establishing and building trust in traditional physical workplaces is hard enough. Trying to achieve it in a virtual environment, where people cannot see each other on a regular basis, is a lot more difficult.
With new and different ways to interact with customers and more flexible ways for employees to work, there needs to be a rethink about how we create frameworks that bring out the best in people. Unless you understand the underlying culture of what drives your employees, you cannot build the property management office of the future.
Virtual management
Another major issue is the lack of skills needed to manage a virtual team effectively. A 2010 survey by the Society for Human Resource Management highlighted that only 26 per cent of HR departments offered any kind of special training or support for virtual team managers.
Dr. Thomas Frey, a futurist at the DaVinci Institute, put forward a proposition that work groups will come together in much the same way that Hollywood professionals come together to make a movie and then break up after the project is over. "The future gets created in the minds of everyone around us. Virtually everyone has a hand in it, but not all contributions are equal. As you might imagine, a small group of people armed with powerful ideas can make a disproportionately large impact," he said. 
"But creating the future needs to involve much more than just ideas. The ideas create a starting point but need to be put into a visual context, massaged, enhanced, and somehow made to spring to life." 
Frey speaks about 'business colonies' – a new kind of organisational structure designed around matching talent with pending work projects.
These operations will revolve around some combination of resident people based in a physical facility and a non-resident virtual workforce. Some companies will forego the cost of physical facilities completely, opting instead for an entirely virtual communications structure.
Most will be organised around a topical area best suited to the talent base of the core team. As an example, a property management team will attract a working group of people specialising in property management and real estate that will, in time, serve as a magnet for new projects.
In some instances, large corporations (think big-brand real estate companies) will launch their own business colonies as a way to expand capability without adding to their head count. Staffed with a few project managers, the company will use the colony as a proving ground for experimental assignments best performed outside the cultural bounds of the existing work flow.
ABOUT THE AUTHOR
---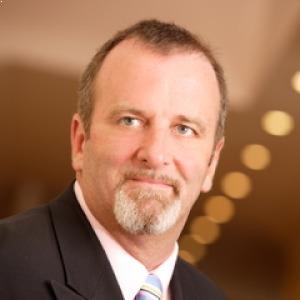 Martin Conboy is recognised as one of the leading voices of the outsourcing industry and its role in facilitating success throughout the Asia Pacific. He is a director of Virtual Property Manager, which is a new business support model called Real Estate Virtual Support Enabler. REVSE provides back-of-house, white labelled services to real estate and property management and property rental companies such as property inspections, tenant screening and tenant management, reference checking, property maintenance, property repairs and management and inspection reports. The service can also provide full administration support including trust accounting.
Make sure you never miss an episode by subscribing to us now on iTunes
And dont't forget to leave REB a review!

Listen to other installment of the Real Estate Business Podcast