In addition to reference checking, we place a lot of importance on 'gut instinct' and our impression of the applicant from meeting them at the open.
Reference checking upon receiving an application, and subsequent written record of such, includes the following:
Current employment checks (and previous if the applicant has been in their job for less than one year). Verify salary, position, length of employment and details about the company. We often attach company details from their website with the application form. N.B. don't ask for the person the applicant has nominated as their employment reference. Phone reception and ask for human resources or payroll.
Current rental reference checks (and previous if the applicant has been in the property for less than one year). We verify rent paid, length of tenancy, condition of the property on the last inspection, whether there have been any termination notices issued or complaints from the neighbours, any rental arrears or discrepancies and finally, we always obtain a copy of the tenant ledger.
100 points of ID (our online tenancy applications specify how to achieve 100 points of ID).
Google and/or LinkedIn search on the applicant.
TRA (Trading Reference Australia) database check. We carry out this database check on every potential applicant and print out two copies of the search certificate. We provide the landlord with a signed and dated copy, which is useful evidence of our due diligence in our reference checking process.
The process of checking references and qualifying a tenant should take no longer than a day to complete and notes of all references obtained should be attached to each application form. If the applicant's referees don't return your calls, put the onus on the applicant to expedite the process. You need to be able to provide an answer to all applicants, so they can continue their house hunting if need be. When applicants apply online, they receive an automated email confirming that the application has been received and, if we are unable to provide an answer the same day, another email is sent with an update. All unsuccessful applicants go into our prospective tenant databases and monthly newsletter list.
Once all the reference checking is complete, we speak to the landlord to obtain their instructions. They already know at this point that we have potential tenants on their property. Many of my landlords have been clients for a long time, some for over 10 years, so they have come to trust my judgement. Other first-time landlords may need a little more information on the potential tenant with some sound guidance and reassurance.
Going back to the comment about using our 'gut instinct' that I made earlier: during the open, we get really strong impressions of people. For example, some people can be disrespectful to other groups at the open and the property itself. I have seen people use toilets while tenants are still living in the property, without asking. Others have treated the property like their own private lounge room by sitting on the furniture, including one man who sat on the corner of a glass coffee table.
I am often horrified at how many children use a tenanted property as a racing track or play with the tenant's children's toys. I know kids can be hard to control, but how do I explain to the current tenants when something has been broken? I caught one lady browsing through some photo frames on a mantle. Touching other people's belongings is a big no-no in my book. There are those, on the other hand, who are respectful to the agent, the property itself and other people at the open, and that shows me what type of people they are.
Being in the unfortunate position of having approved a tenancy and subsequently leased a property to a bad tenant can be time consuming, costly and frustrating. No matter how diligent you are with reference checking, there are still some bad tenants out there who slip through the cracks. The process of obtaining an eviction can be difficult, as NCAT tends to give tenants ample opportunity to mend their ways – so be sure to keep thorough records in case you need them later.
ABOUT THE AUTHOR
---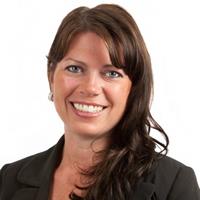 Sarah has over 20 years' experience in property management on Sydney's Lower North Shore. She previously managed a large property management department for eight and half years until mid last year when she made the decision to team up with an ex-colleague of hers, Jaala Cusack, and open her own boutique property management business called Latham Cusack Property Services. Based in Cremorne, they manage properties along the Lower North Shore. Their main focus is to offer a more personalised and proactive style of property management – one dedicated to listening to and meeting their clients' individual needs.
Make sure you never miss an episode by subscribing to us now on iTunes
And dont't forget to leave REB a review!

Listen to other installment of the Real Estate Business Podcast