There are many reasons that I opened my own business; perhaps one of them being opportunity, as opposed to any well-thought out five-year plan to do so.
The opportunity presented itself and I took it in both hands.
As I sit in my office today, putting the final touches on the rebrand (yes, we now have the stickers on the front door – so that must make it official), I look around and the piece of the puzzle that makes me most proud is the people.
What I have come to realise, as a consultant and business owner, is that every day people make choices about where they work and who they work for. Over the years, many have chosen to walk through our doors at 5A/211 Ben Boyd Road and the doors of the offices that we support.
In return for their time and effort, our employees expect, deserve and need more from us than just a pay cheque. Our people's futures rest in their own hands, but can be supported within our walls.
Jack Welch described it best to me in one of his books. Arriving at GE, he found a business that had not adequately prepared its people for the future. He found that employees were in positions beyond their capabilities, having been promoted based on likeability and tenure. Their associated remuneration was not reflective of the market, and their futures outside of the business would resemble nothing like the current reality. GE had made them redundant in the modern market.
Welch knew that when he forced them into unemployment (as he needed to do to save the company), their lives would be changed forever – they would not be rehired in their current status, nor would their pay meet their current lifestyle requirements.
Imagine if you lost your current role and your earning capacity was reduced by 30 per cent; how would your life be affected? Imagine if you awoke to discover you were three rungs down the knowledge ladder and $50,000 short of your life budget.
I wonder if we, as directors, consider with enough care the impact we have on the lives of these people that populate our offices, as well as their families and friends.
Hiring talent comes with the responsibility to nurture it, preparing the employee for their next role while gaining benefits along the way. We must ensure we provide REAL feedback (constructive and congratulatory) and diverse education, and coach them to be the best versions of themselves.  
Take a look around your office and ask who you can help today. Be kind, be tough, be real.
ABOUT THE AUTHOR
---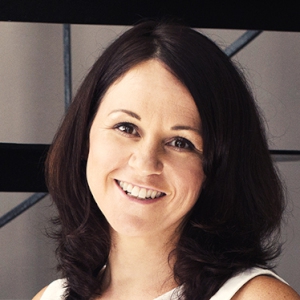 Fiona Blayney is the managing director of the highly successful consultancy, coaching and training business Blayney Potential Plus, specialising in estate agency services in Australia, New Zealand, the UK and the US. Over the past eight years she has developed a reputation for being one of the best business strategy and growth specialists around.
Fiona's energetic and motivational presence has ensured her popularity at industry events. She regularly performs keynote presentations for many of the leading industry groups both in Australia and abroad, including the National Association of Realtors (NAR) in the US and the National Association of Estate Agents, England and Scotland.
Make sure you never miss an episode by subscribing to us now on iTunes
And dont't forget to leave REB a review!

Listen to other installment of the Real Estate Business Podcast