Emma Racky believes the key to success in property management is building relationships – not only with landlords and tenants, but with the team you work with.
When did you first join the PM industry?
I was given the opportunity to work as an assistant property manager in July of 2012. I was really eager to learn and was soon given my own portfolio to manage.
Why did you join the PM industry?
I enjoy working with people and have an interest in all things real estate. I enjoy building relationships, negotiating and networking within the industry.
What were you doing before PM?
I was working in retail as a store manager. I miss the free clothes!
What would you like your next career step to be?
Recruitment is something that interests me. I think the skills you learn in PM are transferable to recruitment as it's all about getting to know people's personalities and achieving great results for both parties.
What piece of technology do you find the most useful for your business and why?
The phone. When you speak to a client over the phone, you are able to give them an insight into your personality. You can convey tone and the conversation is much more concise, which means you can finalise things quickly, rather than going back and forth over email, which can be time consuming.   
What area of PM needs more training focused on it and why?
VCAT training is essential. It's really important to know how to be prepared for a hearing as they can sometimes be a little daunting, so if you aren't organised, you won't get the best outcome for your client.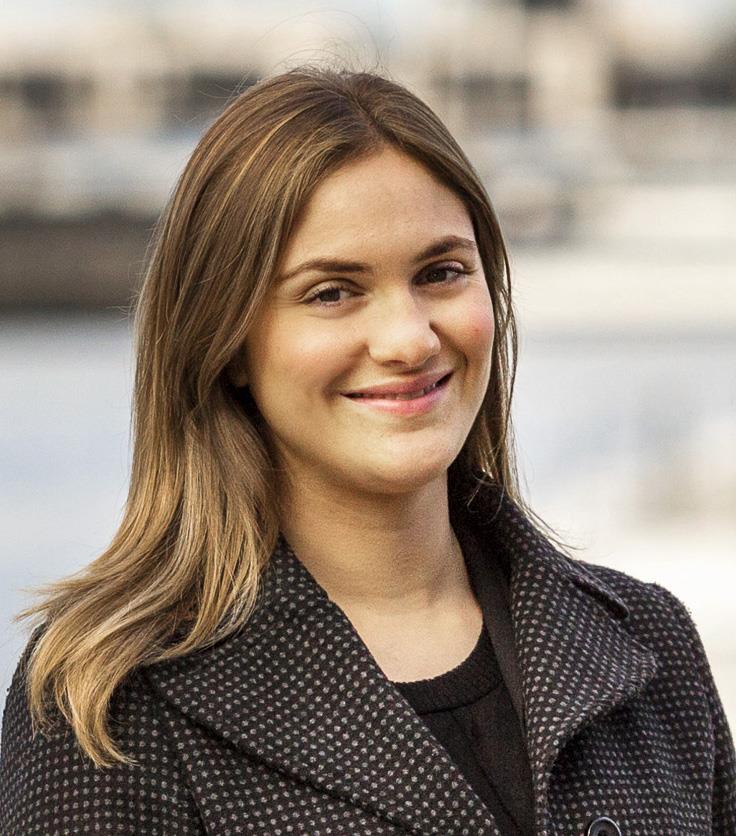 What skills does a PM/BDM need to be successful?
Communication skills are imperative. You must be highly organised, honest and compassionate. You also need to have the ability to disconnect, to be able to leave work each night and enjoy your free time.
Where do you believe a PM's responsibilities should start and end?
A PM's responsibilities start from your first interaction with a client. If you tell someone you are going to do something, you will be held accountable, so you must follow through. Your responsibilities never really end; you have to keep working until all parties involved are satisfied with the outcome.
How do you deal with disgruntled and aggressive tenants?
By listening. If you speak over a disgruntled tenant or become dismissive or defensive, the conversation will not be a pleasant one. It is important that the tenant knows you understand and that you care about what they are saying. You need to get to the bottom of the issue, work out the solution, ensure they are happy with your plan of action and then do what needs to be done. A follow-up call is also extremely important, as it shows the tenant that you are concerned about their problem and are confirming that all issues have been addressed.  
What would you be doing if you weren't in the PM industry?
I most definitely would still be in a people-based industry. Something that's very fast-paced, challenging and results-driven.
What do you enjoy most about your job?
The people that I work with. I believe it's crucial to have a strong team. Working in PM can be stressful, so it's important to work with people that you can have fun with, that you trust and can bounce ideas off and ask for advice.
What are the most stressful aspects of your job?
Arrears are always stressful, as owners have financial obligations that they are unable to meet if tenants' payments are late. Chasing arrears can be difficult, and we as PMs are sometimes given empty promises from our tenants that then leave owners disappointed. Arrears are also stressful for tenants, as some may not be able to make payment on time due to personal issues.
How do you relax after a stressful day at work?
By going out for dinner and coming home to watch some reality TV!
How would you describe a perfect property management day?
Successfully leasing a property, being given thanks from either a tenant or landlord for my hard work, doing a final inspection with no issues and having no arrears!