Having some personal wins and runs on the board is important to your success and simultaneously builds your confidence as a property manager.
You'll first want to set some goals you know you can achieve, and then you can re-evaluate them after seven, 30 and 90 days have passed. This is to instil confidence in your abilities and in your learning as a property manager. 
For example, if I gave you three balls and said, 'Okay, start juggling', you wouldn't get it on your first try unless you already were a juggler. However, if I said to practice juggling every day for the next month, do you think you'd get better at it, and would your confidence in your juggling abilities grow?
As you become more proficient in the skills of a property manager, such as leasing, application processing, complicated bond refunds and tribunal, you'll get better at it. Repetition and learning are great for building confidence. Even when you make mistakes, you learn and gain experience. 
If you've done something a hundred times, I'd call you an expert. At a thousand times, you're a master. 
Spend just a few minutes right now reviewing your job role, whether it's property manager, BDM or receptionist, and ask yourself, 'What have I done in my job more than a hundred times?' Is it answering the phone? Showing properties? Chasing arrears? Now, go ahead and ask yourself what you've done more than a thousand times.
See? You're no doubt a master at something already. How much more confident do you feel? If you now had to train a new person in your office on that topic, you would be the guru. 
The name of the game in property management is to keep learning and become a master of many skills.  
Just remember, the three keys to building confidence in property management are:
Work on turning your expertise into mastership to find job- and self-satisfaction. 
Take responsibility for all tasks you perform, no matter what goes wrong. 
Celebrate what you do, no matter how small. You're worth it. 
The above is an excerpt from my book From Stress to Success in Property Management: How to Manage More Properties Effortlessly. If you'd like to read more please go to www.pmit.com.au and order your copy.
ABOUT THE AUTHOR
---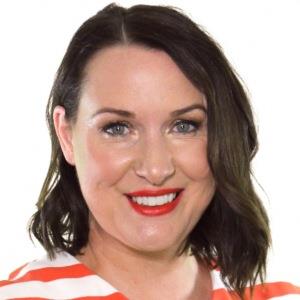 Tiffany Bowtell is an international property management expert, business coach, keynote speaker, certified trainer, and author. She is the director of two successful companies, the Property Management Institute of Training (PMIT) and the Property Management Virtual Assistant (PMVA). These companies provide advanced training and support to property management businesses throughout Australia. Tiffany is a regular guest speaker at business events, where she shares her expertise on how to run a successful property management business.