Customer service is an integral part of running and operating a successful real estate agency, and this service starts in your reception area – with a position commonly known as receptionist, but one I like to call 'director of first impressions'.
This role is the most important in the agency, one that can make or break a relationship with your current or future clients and customers. It is also critical in determining how your agency is perceived. 
As a previous real estate business owner myself, I made sure I took the time to recruit for this position and I looked outside of the box by opening my mind to customer service-focused industries like retail or hospitality. Procedures and policies can be trained, but a positive can-do attitude may not be. Employing someone with experience is not always the best option and I always took this into consideration and quite honestly found myself drawn to people outside of the industry for this role. They were more adaptable, willing to learn and, no matter what, had happy dispositions. 
The role of director of first impressions is specific and, when you have clients and customers walk in, you want this person to give them their full attention, to listen attentively with a smile. Can you say, as a consumer or even as an industry member, that you always receive this from every agency you deal with? I can't. We need to improve this across the entire industry and, principals, it starts with you.
What training are you offering the most important person in your business? How often do you catch up with them and discuss their concerns, their role or what may or may not be working for them? How do you keep them motivated? Do they feel like part of the team? How do they present themselves (uniform versus no uniform)? Do they eat their lunch at the front desk? Do they realise how important they are to your agency?
Recently I had the opportunity to observe two different agencies' front desks:
The first was a high-profile agency in my area, so my expectations of the level service that they would provide were high. It was the complete opposite. The staff member was on the phone when I walked in, I received no eye contact and, once the call was over, she still didn't acknowledge I was there but proceeded to have a personal conversation with another staff member. The phone rang again and I was ignored. It wasn't until I said 'Excuse me' that I received a reaction, albeit one with attitude, as though I had ruined her day.
The second agency was of medium size, still well-known but not a high-profile name. The response was completely different. I walked in as the staff member was talking on the phone but she looked up, acknowledged me and mouthed 'I won't be a moment'. As soon as her call was complete, I was greeted with a huge smile, 'How are you today and how can I assist you?'. She handled my query professionally and was across her role and front reception area.
I can guarantee you that all your clients and customers form opinions of your service from the initial interaction they have with your receptionist.
ABOUT THE AUTHOR
---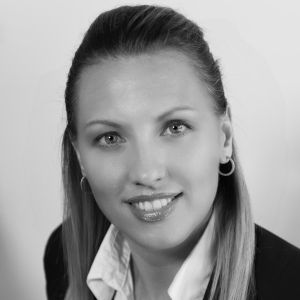 Having started her real estate career in the late 1990s, Kasey has gone on to become one of the most highly regarded property management consultants in South-East Queensland. With a reputation built on professionalism and bottom-line results, she is trained in best practice systems and can streamline internal procedures to encourage steady growth and better profitability. She has introduced better practices, training and system implementation to more than 100 real estate offices around the country. Kasey's ongoing support, training, auditing and re-structuring strategies promote increases to bottom-line profits and efficiencies in poorly performing offices. From her experience as a real estate business owner herself, she has a thorough understanding of the key operations for any successful real estate business. 
Make sure you never miss an episode by subscribing to us now on iTunes
And dont't forget to leave REB a review!

Listen to other installment of the Real Estate Business Podcast