Property managers move on for various reasons – it is a high-turnover industry, but most turnover can be avoided.
When a property manager is mentioned, most people don't think much of it. The term seems pretty self-explanatory, yet it certainly entails more than most people may comprehend.
I define a property manager as someone who wears many hats – i.e. building inspector, project manager, nurse, psychologist, pest controller, smoke alarm tester, detective, financier, tax accountant, police officer, debt collector, solicitor, mediator, social director, therapist – the list could go on forever!'
Over the last decade, landlords' service expectations have increased dramatically and, as a result, so have the demands placed on property managers. This means that property management has evolved into a career – not just a job!
The majority of property managers are still handed a desk, phone, computer and a budget to spend on advertising and/or training, and are then expected to be happy – even thankful – that the business owner has provided these for them! These provisions are tools that are required to carry out the job and grow your business.
Business owners – stop this mentality!
You must now, more than ever, understand your property manager's motivations, wants and needs and, more importantly, truly appreciate what makes up the role of a property manager.
Start bridging the gap by scheduling weekly meetings with your property management team. Have one-on-one meetings with each member regularly. Work together towards goals – both yours and theirs. Talk through issues with them.
The majority of property managers want to please you, but remember:
They want to be rewarded for their efforts. Remember they are paid a fraction of what the sales agents are and usually put in just as many hours.
They want you to recognise their achievements and congratulate them.
They want you to invest in training for them, but remember this also helps you. It is mutually beneficial and therefore should not be utilised as a reward.
They want to feel safe when carrying out inspections.
They want to be able to talk to you – you need to be approachable.
They want to be able to come to you with problems and have assistance with problem solving.
They want to know that you support them 100 per cent.
But most importantly, they want you to understand the role and be appreciative of the extremely exhausting work they carry out on a daily basis.
Communication and understanding will ensure that your business has a high staff retention rate in the property management department.
Is your office guilty of this?
The look on my face when the topic arises probably says more than the words that come out of my mouth, but I am repeatedly startled when I hear a property manager advise me that they do not have standard letters, policies or procedures – or worse, that they have them but they live in a drawer and are not utilised.
I genuinely believe this is a substantial portion of what makes the difference between a leading agency and a mundane one.
It is clear that standard letters, policies and procedures have been greatly undervalued and are more than likely one of the largest factors in loss of property from a rent roll.
We all recognise that landlords become unsettled when a property manager progresses on; however, one must look to their policies and procedures for stability throughout this period.
Owners want continuity and they also want to understand what is occurring – remember the change doesn't just concern you.
Advise them of the circumstances, but continue with the use of your policies, procedures and standard letters so that they know what to expect.
The greatest mistake a business owner can make is hiring a new employee who is going to use different forms and letters, and change your procedures because they have their own way of completing tasks. This unsettles owners – and is more likely to be the reason for your loss of property than the shift of the previous property manager.
If you don't have standard letters, policies and procedures in place within your office, you are leaving your business open to staff burnout, unsettled owners and loss of income.
You can create these documents yourself, or there are numerous companies that offer standard letters for an upfront or monthly fee.
It is something so simple, yet seldom utilised.
ABOUT THE AUTHOR
---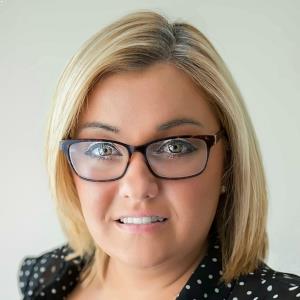 Throughout her 13 years in real estate, Cristel has demonstrated sheer drive and determination to get the best results.
As a fully licensed estate agent, Cristel has proven herself to be an expert across all facets of property management, working as a property manager, department manager as well as vast experience in trust accounting and leasing.
As business development manager within her property management team, Cristel displays leadership, commitment and a strong work ethic every day which assists her in helping owners meet their expectations.
Make sure you never miss an episode by subscribing to us now on iTunes
And dont't forget to leave REB a review!

Listen to other installment of the Real Estate Business Podcast