Property managers know that a quality, long-term tenant is a key driver of performance, and they understand the importance of a robust tenant-selection process.
That's all well and good in a strong rental market, but what happens when there's an oversupply of properties and renters can afford to pick and choose?
The answer is simple – quality tenants will always be essential in determining how well property assets perform, so landlords and property managers shouldn't compromise just to fill their space. Choosing quality over quantity is always the best option, but the challenge is how to put the theory into practice. 
With economists tipping rental growth in major cities in Australia to remain soft in 2016, it will continue to be challenging for property managers to find their clients the right tenants. Perth has the highest capital city vacancy in the country, so if you're a tenant in the West Australian capital, you have plenty of choice, but if you're an investor, attracting tenants is likely to be difficult.
If you are looking for strategies for finding the right tenant in a tough market, the following points may be helpful:
Choose new tenants wisely
In a renter's market, it is particularly important to dot all the Is and cross all the Ts when it comes to tenant selection. Quality tenants are a key factor in helping clients maximise their long-term investment returns, so don't rush anything, do your homework thoroughly and follow the screening processes carefully.
Keep quality existing tenants
Of course, the first prize is keeping an existing quality tenant. In a market where tenants are spoilt for choice and are in a strong position to re-negotiate the terms and conditions of their leases, it's important to be realistic and work with tenants to find an equitable solution.
Set the correct asking price
When searching for a property, prospective tenants will always be motivated by such factors as location, property type and proximity to services and amenities, but the rental price will remain their most important consideration. It's therefore imperative that property managers help landlords understand the market conditions and set realistic rental rates. 
Adjust the terms of the lease
In a tough market, it may be appropriate to adjust the terms of the lease to attract quality tenants. Offering a longer lease and being more flexible with conditions such as notice periods are proven tactics in attracting (and keeping) the right tenants in challenging markets.
Enhance the value of your offering
In an oversupplied market, your properties needs to stand out from the rest. Presentation is vital and the landlord should take extra care in showcasing the property to its full potential.
But a clean, neat and physically attractive property is only one side of the story. The other is upgrading your value proposition to give tenants a little extra for their money. A rent-free week, a monthly garden clean-up, a new dishwasher, and making the property pet-friendly are all extras that can help your properties shine in a weak market.
Take the emotion away
Many landlords have a strong emotional attachment to their properties and find it difficult to adjust their expectations, which is why they put the day-to-day management of their assets into the hands of skilled property management professionals. It's your job to have an objective view of the market and use your experience, expertise and proven strategies to navigate the slow market and attract quality tenants under terms and conditions that are appropriate for the situation at the time.
If you need a hand tenanting your property or want some advice on how to help clients maximise their investments, you should get in touch with the experts at Time Conti Sheffield. They have a 60-year history of leadership in property management in Victoria Park and many other suburbs in Perth, and would be delighted to share their experience and expertise with you. Call them on their 24-hour telephone line 08 9362 5333 or visit www.timeconti.com.au to find out more.
ABOUT THE AUTHOR
---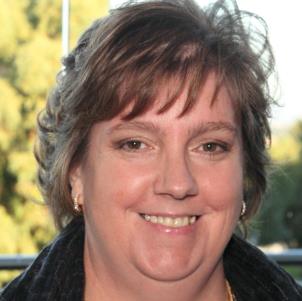 Cindy Knight is the general manager of Time Conti Sheffield in Victoria Park, Western Australia. Cindy has been working at Time Conti Sheffield since 2002 and during this time has seen many changes in the property management industry in Perth.
Cindy is passionate about delivering the best service to every property investor that walks through the doors of Time Conti Sheffield and her insider knowledge of the local real estate market means she is an expert in her field.