Would you drive to the post office and wait all day beside your PO Box, checking every 10 minutes whether your mail had arrived so you could respond to it ASAP? Of course not.
But in a way, that's what most property managers do. They arrive at work, switch on the computer, open their email inbox, and leave it open all day long. Even if you've turned off the annoying notification beeps, you need to take it a step further.
On average, most property managers spend three to five hours a day at the mercy of their email inbox, reacting to situations that arrive unpredictably minute by minute. Why? At what point did we agree this was going to be standard practice?
There's a happy medium. Something you can try until a new habit is formed. There must be a better way, because spending even three hours a day banging away at emails is a reactive way to work and affects your ability to be a leader. 
Based on the success of my clients, I know there's a time and place for emails within the property management business, and once you know how to handle them effectively, you'll be able to let go and move to the next level of exceeding your clients' expectations.
How to manage your emails successfully 
To achieve successful communication in property management via email, I've developed a simple and effective three-step system.
Step One: Setting up your email inbox
As a starting point, I recommend creating a few sub-folders in your inbox, including a folder called 'Action Required'.
Step Two: Processing your email inbox
To begin this activity, you'll want to process your email inbox ideally three times per day. If the mere thought makes you break out in a sweat, then try checking it once per hour until you feel more comfortable with this new way of taking action. 
Decide what you will do with each email as you read it. If it will take less than two minutes, and you need to take further action, reply to the recipient and advise when you're likely to attend to the task. Then move it to your Action Required folder. Repeat until your inbox is empty, then close your email down.
Step Three: Taking action on emails  
At some point during your working day, you'll need to take care of action emails. This will mean opening your email account and moving to your Action Required folder. Using the flag function, select the three most important emails that require action in this area and begin handling them. 
Once all three items have been taken care of, and you have more time available, select another three emails and repeat. 
Try not to confuse processing your email inbox (step two), with taking action on emails (step three). They need to be handled separately. Processing emails in your inbox is about reviewing and making next-step decisions, whereas taking action is about actually getting things done.
The above is an excerpt from my book From Stress to Success in Property Management: How to manage more properties effortlessly. If you'd like to read more, please go to www.pmit.com.au and order your copy.
ABOUT THE AUTHOR
---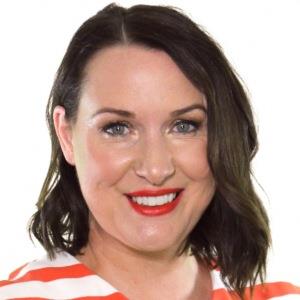 Tiffany Bowtell is an international property management expert, business coach, keynote speaker, certified trainer, and author. She is the director of two successful companies, the Property Management Institute of Training (PMIT) and the Property Management Virtual Assistant (PMVA). These companies provide advanced training and support to property management businesses throughout Australia. Tiffany is a regular guest speaker at business events, where she shares her expertise on how to run a successful property management business.