Over the years, I have heard many excuses for why someone cannot pay rent today or why they are in arrears.
Who is to blame – property managers? Odd; why is it not the tenant's fault?
If the tenants accept responsibility, then it is their fault. But as we know, they don't. Someone needs to be held accountable – from the landlord who has a mortgage to the principal who collects fees from the rent monies received.
Property managers often wear the verbal abuse or a tirade of aggressive emails. My question to all property management teams is, 'What strategies do you have in place when you have identified habitual tenants on your rent arrears list?'.
Often we move them on, and then some other property manager ends up with your problem tenant. Has anyone investigated what other options are available, such as working with financial assistance organisations to help tenants with rental payments? 
You could build a business relationship with these financial assistance organisations. Each organisation has specific criteria that must be met; most of them have a limited resource pool or have other stakeholders that offer additional services. 
I have guided tenants to some of these organisations with success, while others chose not to be helped. Then, yes, I did move them on. Of course, this service should not be offered to every tenant who is in arrears regularly.
But what would your client say of you and your team if you could turn a poor-paying tenant into one who pays on time? Both your client and tenant would become raving fans, only because you took the time to have empathy and compassion.
Everyone can win, but choose wisely. If your curiosity is piqued, don't forget to share with your contacts. I can be contacted either via email: This email address is being protected from spambots. You need JavaScript enabled to view it. or mobile: 0414 422 863.
ABOUT THE AUTHOR
---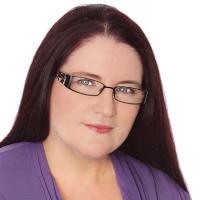 Deborah ensures compliance of management systems through conducting weekly and monthly audits, staff training and coaches, mentors and trains asset management
teams. She ensures her clients gain growth within their market place.
Previously, Deborah has helped guide asset management teams to achieve high levels of professional and personal satisfaction. Now she assists principals to gain a higher return on their investment, as well as assisting with strategies on retention of staff and managements alike, by enhancing productivity and efficiencies within the workplace.
Make sure you never miss an episode by subscribing to us now on iTunes
And dont't forget to leave REB a review!

Listen to other installment of the Real Estate Business Podcast