In the previous article, I looked at the issues and challenges of implementing a virtual workplace within the property management industry. Here I will continue this discussion, looking at the technology and strategies that go into developing a virtual workspace.
There is a lot of discussion around the physical work space and what it will look like in the future. We may not necessarily 'own' the space that we occupy, as there will be a lot more 'hot-desking', catering for work groups that only come together for special events and projects.
Video-conference technologies like Skype and GoToMeeting, and personal devices such as smart phones, tablets and laptops, mean the companies of the future will not impose restrictions on the tools employees need to do their jobs – think converging technologies, cloud storage and thin clients, yet using your own internet-access device.
With a lot more people working remotely, there are implications for how office space fits into the mix. This will give metropolitan building owners and managers heart palpitations, as in the future people will not go to where the work is, as we do now; in the future, the work will go to where the people are. With the rollout of the National Broadband Network (NBN), we will see the resurgence of rural and regional Australia as people opt for better work-life balance and do away with long commutes and the congested living and expense of the big cities.
Our devices will not actually hold data on them, per se; data will be housed in the cloud so that it can be accessed anywhere, any time, by anything, so long as one has the relevant access codes. In other words, data will be the most important asset in the future, not the devices that we access it from.
In order to make sure that we are offering services that our customers want and need, we will use tools like crowdsourcing to engage with customers to solve business and marketing problems. We will have to get used to collaborating outside of the standard business framework and work with our own communities of interest, work groups, and social networks to test our ideas.
Recruiting your virtual workforce
Many organisations seem to make less effort when recruiting for a virtual workplace. Recruiting your virtual workforce requires the same level of effort, if not more. If you don't have the resources to effectively manage the process required, particularly if the people you employ are casual or contract-based, then outsource it.
Poor hiring practices, with the resulting issues of high turnover and mis-hires, have the potential to eliminate the benefits of having a virtual workplace. Experience with technology and digital communication channels, though necessary, is not enough for someone to be a capable member of a virtual team.
Traditional competencies based around teamwork, organisation and motivation are still just as important. Startups like www.VirtualPropertyManager.com.au are making headway in this new space.
Build trust and keep people motivated
Just because they are largely out of sight, your virtual employees should not be out of mind. A more conscientious effort is required to ensure everyone's contribution is recognised and appreciated.
Most people are prepared to give others the benefit the doubt, and are generally enthusiastic about starting a new job. They start motivated and are willing to co-operate and work with others, but it's how you build on that initial trust and keep them motivated that matters.
Management teams need to be extremely organised and develop a regular schedule of how and when they communicate with their remote team members. And, just like with their on-premises workforce, develop reward and recognition programs that make remote employees feel appreciated and connected with the goals of the organisation.
The right management skills
Ensure the leaders and managers in charge of your virtual teams have the necessary skills and appreciation of working in a virtual environment. Good communication and collaboration skills are vital – how well can they arrange and manage a Skype conference call to resolve an urgent issue? They need the skills to use such digital services, as well the telephone, to maintain strong communication and co-operation with the team.
They need to be exceptional listeners. People use hand gestures, posture, and particularly facial expressions in communicating. These visual cues are mainly missing in communication with virtual team members.
A lot of meaning can be lost in written chat messages and emails. Messages or notes can easily be misunderstood without the aid of vocal tone or physical gestures. There is a tendency to sound short and curt without intending to be.
If working with teams in other countries, cultural sensitivity is crucial.
Virtual workplaces offer companies, as well as their employees and customers, a range of benefits. But the teams you build need dedicated and specialised management.
ABOUT THE AUTHOR
---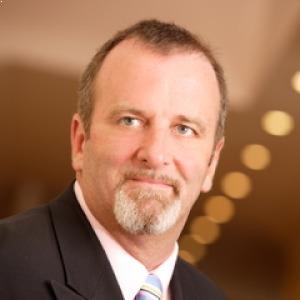 Martin Conboy is recognised as one of the leading voices of the outsourcing industry and its role in facilitating success throughout the Asia Pacific. He is a director of Virtual Property Manager, which is a new business support model called Real Estate Virtual Support Enabler. REVSE provides back-of-house, white labelled services to real estate and property management and property rental companies such as property inspections, tenant screening and tenant management, reference checking, property maintenance, property repairs and management and inspection reports. The service can also provide full administration support including trust accounting.