As you may be aware, there have been some significant changes to swimming pool and spa laws for landlords, as well as vendors who intend to sell their homes.
These changes to swimming pool laws are designed to improve the safety of young children around swimming pools and ensure home buyers and tenants are informed about the safety status of the pool on the property they are buying or leasing.
What does this mean for landlords?
When a new Residential Tenancy Agreement for properties with a swimming pool or spa is entered into, the landlord or their property manager must give the tenant a copy of a valid certificate of compliance or occupation certificate, issued in the past three years. This requirement does not apply to properties in strata or community schemes with more than two lots, as these properties are already subject to council inspections every three years.
Failure to provide a new tenant with a certificate of compliance or a valid occupation certificate at the time the Residential Tenancy Agreement is entered into could result in the landlord breaching the agreement. The tenant may then apply to the tribunal to have the agreement terminated.
If you would like to check if your pool is registered, or has a compliance certificate, you can click here to learn more information about the changes.


ABOUT THE AUTHOR
---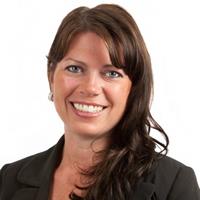 Sarah has over 20 years' experience in property management on Sydney's Lower North Shore. She previously managed a large property management department for eight and half years until mid last year when she made the decision to team up with an ex-colleague of hers, Jaala Cusack, and open her own boutique property management business called Latham Cusack Property Services. Based in Cremorne, they manage properties along the Lower North Shore. Their main focus is to offer a more personalised and proactive style of property management – one dedicated to listening to and meeting their clients' individual needs.