In any career, the transition into a new position brings excitement, challenges and, of course, the fear of failure.
Business development managers for property management can come from many different positions, whether it be from the sales or the property management side of the industry, and all bring unique knowledge with their past experience.
It can be daunting at first, and you have to learn as you go. You know better than anyone what your strengths are, so play on them. A property manager brings an abundance of knowledge on legislation, portfolio management and, most of all, PROBLEM SOLVING, because they have to do that on a daily basis. A sales agent exudes confidence, has the ability to build rapport quickly and isn't afraid of asking for the business straight away. Maybe you are one of the rare lucky ones who can do both!
Either way, success is possible. By honing in on your current strengths and learning as much as you can about your weaknesses, you will grow more confident and be able to answer more and more questions in listing presentations. Role-playing is essential for every BDM, no matter how long they have been in the industry. There are many scripts and dialogues available at the click of a button, but make sure that you tweak them to suit your personality. You will come up against objections all the time because you are selling a service, rather than something the client can see and touch.
There is a reason for the saying 'knowledge is power'. Clients want to feel like they are dealing with someone who knows what they are talking about, but mostly that you can deliver what you promise. Whether you are coming from the property management or the sales side of real estate, you can always learn more. Sit with the best sales agent in the office, ask to attend an appraisal and listen to how they talk. Organise to attend training on property management and subscribe to the endless supply of email alerts updating you constantly with the latest changes. These are things you can bring up when meeting with owners to show you are the market leader!
Everyone starts from scratch and needs to prospect and promote themselves. Find some great results in the office and use those as case studies until you start to have your own. Fake it until you make it! The thrill of winning the business and helping clients is like no other.
It's not an easy job. If it was, everyone would do it. But it certainly is rewarding, and you cannot put a price on that!
ABOUT THE AUTHOR
---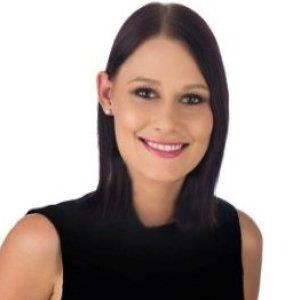 With an 8 year career in real estate, Amie brings a wealth of hands on knowledge in business growth strategies. She is a licensed real estate agent and has a solid foundation with a background in project marketing, development advisory, off-the-plan and residential sales.
Moving into business development for property management in 2014, Amie grew the rent roll by over 50 per cent in 14 months with a different, more sales-based approach to the industry. Very quickly she became a well-known name in the area and her awards and accolades make her well-known in the industry and a trusted name in real estate.
Amie is dedicated to improving the industry and lifting the level of services and exceeding client expectations. She does this by training business development managers to achieve a premium result, find a good tenant and have minimal time on the market with out-of-the-box ideas and marketing strategies.
Make sure you never miss an episode by subscribing to us now on iTunes
And dont't forget to leave REB a review!

Listen to other installment of the Real Estate Business Podcast