How can property managers survive and thrive in a changing property market?
The way Australians live has changed a lot over the past 30 years, with the shift from home ownership to renting being one of the biggest transformations.
There are now twice as many Australians renting as there were in 1981, and the most recent figures indicate 4.5 million of us live in private rental accommodation.
As a result, a new class of tenants and landlords has emerged – they're savvy and informed, and have high expectations of property managers. In light of this, there are several qualities successful property managers should possess if they are to meet and exceed these expectations.
Dot your i's and cross your t's
Be thorough with documents, file notes and procedures to ensure every loose end is tied in an efficient manner and prevent details falling through the cracks. This will avoid mishaps such as important documents becoming illegitimate, or property maintenance going unattended – ultimately upsetting your client.
Years ago, property managers had 300 properties each on their books – but now that number sits at around 120-150. This means we can pay more attention to the finer details and give each client the service they deserve. This involves keeping abreast of relevant legal amendments, maintaining a detailed calendar of due dates for inspections and lease payments, and preparing financial reports and lease renewal contracts to schedule. It also means keeping tabs on maintenance and repairs so that your client's property doesn't depreciate.
However, while it's one thing to keep these processes ticking along, it's also important to communicate them to your customers.
Practise communication
On paper, it's our job to manage properties – but in reality, we are actually managing people, whether they be landlords and tenants, or maintenance providers and insurers. It's safe to say that being adept in communication is absolutely vital.
Communication works two ways, so active listening and articulate discourse are the best ways to be successful. When a tenant reports a maintenance issue, listen attentively to their description of the problem and ask plenty of questions. It's important to accurately communicate this information back to the landlord in a timely and professional manner. Remember to provide a solution and consider using two methods of contact – phone and email are best.
We're in the people business, so naturally every client requires a different approach. Once you nail the basics and learn to adapt your style, the art of communication will come easily – which is key when conflict arises!
Manage conflict before it escalates
Keeping both landlords and tenants happy can be difficult, but it isn't impossible. When conflict arises, you need to be equipped with exceptional people skills to manage both sides swiftly.
When managed incorrectly, a small gripe can become a serious issue, with consequences as far-reaching as court.
Lending an impartial ear to both sides of the conflict and understanding the relevant laws and rights of each party is the next step. Practice constant communication with both parties and ensure condition reports are extremely detailed.
Property management never ceases to surprise, whether you're an industry veteran or a newbie. However, every situation can be tackled with the right skill set. Be diligent, use precise communication and, above all, maintain a level head.
ABOUT THE AUTHOR
---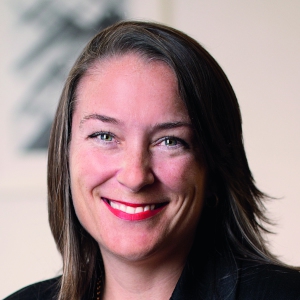 Karina Reed is the manager of property management at the hockingstuart Glen Iris office and has been in the industry for over 22 years. In her current role she manages employee development and training, with a dedicated team who respect her knowledge and appreciate her bubbly personality.
Make sure you never miss an episode by subscribing to us now on iTunes
And dont't forget to leave REB a review!

Listen to other installment of the Real Estate Business Podcast