Whichever way you look at it, the proposed changes to negative gearing and the capital gains tax will have a sizeable effect on the property industry if implemented.
Labor has proposed to scrap negative gearing on all properties other than new housing, and to slash the capital gains tax discount from 50 per cent to 25 per cent. This would apply from July 2017 and would not affect existing loans.
Labor's calculation for the proposed action is the belief that it will create more jobs – as it should theoretically increase the number of new houses being constructed, as well as lower housing prices by a projected 10 per cent to assist first home buyers to enter the market.
The Liberal Party has also admitted that it is looking to reform negative gearing and the capital gains tax, but is currently looking at reducing the number of properties an investor can claim. The full proposed reform is yet to be released.
The Liberal Party has mentioned that 70 per cent of those claiming negative gearing actually earn a wage of $80,000 per annum or less, which has been confirmed by the Property Council of Australia – meaning changes would hit middle-income earners.
What does this mean for our industry?
Supply and demand are running alongside each other for the most part. A disruption like this may see house prices decline, and investors simply putting money into something other than housing.
The reason people invest is to make money. If house prices are unstable and the only tax benefits investors receive are on newly built properties – is there as much money in it for them?
The other way to look at it is: if investing stops or is substantially reduced, rents have to rise. If rents rise, it will be the tenants wearing the cost of the reform.
The aim of these policies is to create jobs and ease the market for first home buyers. However, this may also work against first home buyers who want to purchase newly built properties, as they will be competing against investors looking to claim negative gearing from these assets. If this is the case, will it substantiate job growth?
There is a great deal of uncertainty surrounding this, and the only certainty is that, either way, the property industry is likely to see one of the largest deviations in years.
ABOUT THE AUTHOR
---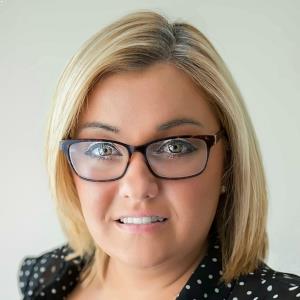 Throughout her 13 years in real estate, Cristel has demonstrated sheer drive and determination to get the best results.
As a fully licensed estate agent, Cristel has proven herself to be an expert across all facets of property management, working as a property manager, department manager as well as vast experience in trust accounting and leasing.
As business development manager within her property management team, Cristel displays leadership, commitment and a strong work ethic every day which assists her in helping owners meet their expectations.
Make sure you never miss an episode by subscribing to us now on iTunes
And dont't forget to leave REB a review!

Listen to other installment of the Real Estate Business Podcast