Why do real estate principals go into business, if not to build a profitable agency?
A property management specialist can help turn a principal's dream into reality.
What due diligence was completed prior developing your real estate business? What property management training did your principal undertake, other than what is legally required?
Property management is inherently fraught with pitfalls for the unsuspecting principal, but you can be extremely successful if you have the right team, great policies and processes, and ongoing, specific, targeted training.
I cannot say this strongly enough: "One customer, well taken care of, could be more valuable than $10,000 worth of advertising." – Jim Rohn.
We have different types of customers:
Internal – Staff. If they do not believe in you and your dream, then they will not help you make your dream reality.
External – Clients, tradespeople, tenants, foot traffic. If you meet their expectations or over-deliver on your promises, then your marketing will come from word of mouth and instant social media reviews.
Ask yourself:
Do you have a mentor or coach?
What service guarantee does your agency have?
Do you have a customer service and customer care plan?
Are you investigating your daily business costs?
Are you writing down 10 new ideas every day? Try and create different marketing ideas to your competitors.
Do your policies and procedures match your ethics?
These are just some of the many ideas that can impact your business, and all will need some interaction during the business day/week/month/year.
ABOUT THE AUTHOR
---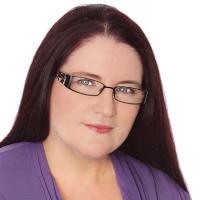 Deborah ensures compliance of management systems through conducting weekly and monthly audits, staff training and coaches, mentors and trains asset management
teams. She ensures her clients gain growth within their market place.
Previously, Deborah has helped guide asset management teams to achieve high levels of professional and personal satisfaction. Now she assists principals to gain a higher return on their investment, as well as assisting with strategies on retention of staff and managements alike, by enhancing productivity and efficiencies within the workplace.
Make sure you never miss an episode by subscribing to us now on iTunes
And dont't forget to leave REB a review!

Listen to other installment of the Real Estate Business Podcast