Recently, a friend of mine contacted me as she was looking for a home to rent. She had a huge list of questions and also forwarded me several links to properties she was interested in for her and her family.
When I looked at the properties she'd sent me — I have to be honest, I can't come up with another word to describe what I saw — I was appalled at how the they were being advertised.
Here's what I saw:
Bad, blurry, upside down and/or limited number of photos
Long grass, weeds and cars in yards
Presented untidy and dirty
Limited property descriptions
In some instances, I thought that the PM should not have even bothered putting up the listing.
This all got me thinking: what is the fundamental role of a property manager/leasing consultant/BDM?
Put simply, our role is to present and maintain the property in its best light to ensure that we get the best possible rental return, in the shortest possible time, to the best possible tenant.
So, a question for you: if you are marketing a property with crappy photos and description, what you will get?
Now, if you answered:
Longer vacancy rates
Less desirable tenants
Lower weekly rents
You are absolutely correct!
Another question for you: what happens while a property sits vacant? We're not collecting rent. And what happens when we achieve lower rents? We receive lower management fees. What happens when we attract poor-quality tenants? More headaches and stress!
In addition to all of this, we will have a less-than-happy landlord, adding another layer of pressure and stress to our already hectic workload.
Now, I know that we can struggle at times to fit everything in and convince landlords to invest in quality marketing. However, taking the time to get great photos and write a good property description will save you time in the long run. Remember, you only need to do it once (unless there are major changes to the property).
ABOUT THE AUTHOR
---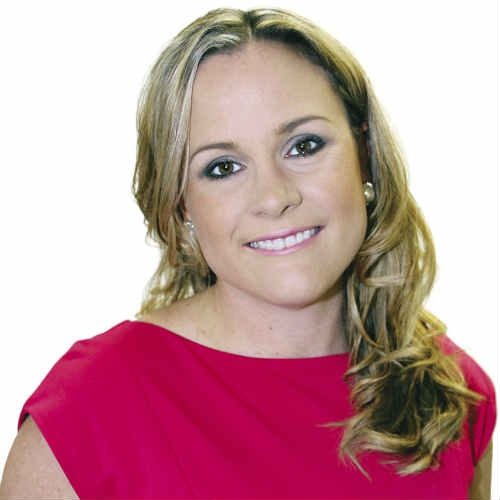 Loretta Morgan has over 17 years' experience in the property industry, ranging from managing residential real estate to major commercial and industrial portfolios for private and institutional investors.
Loretta was a finalist in the 2011 REIQ Awards for Excellence - Commercial Property Manager of the Year category and also a finalist in the 2013 REIQ Awards for Excellence - Residential Property Manager of the Year. This year, Loretta was a finalist in the Sunshine Coast Business Women's Network - Young Business Woman of the Year, regional finalist in the Australian Institute of Management Excellence Awards and finalist in the Sunshine Coast Business Awards.
Loretta is also a member of the REIQ, Young Industry Professionals Advisory Panel.
Make sure you never miss an episode by subscribing to us now on iTunes
And dont't forget to leave REB a review!

Listen to other installment of the Real Estate Business Podcast