Winter is definitely here and with the colder months generally comes mould.
Mould can be a common problem in homes that are not properly ventilated. We have had many tenants report mould lately and, upon inspections, we have found they were not adequately ventilating their properties. Humidity and condensation from dryers, heaters, cooking or showering, combined with poor ventilation, creates the ideal environment for mould.
Tenants using heaters to deal with cold and wet weather can create an ideal situation for mould to grow. The problem with mould is that once you've got it, it spreads everywhere unless taken care of immediately. Mould can destroy clothes and other household items, like mattresses and furniture. Tenants need to be advised that when they use their dryers, heaters or are cooking, that they open a window or two to ensure air flow. Tenants should ensure they turn on the bathroom exhaust fans when showering and range hoods in the kitchens when cooking.
Mould is a serious health issue and needs to be treated and taken care of as soon as it is formed. Tenants need to advise their agents as soon as they can if they see mould.
Tenants, per their lease, have the responsibility to ventilate their properties and provide air flow throughout. Mould loves moisture and will breed when there is lots of it in the property. Tenants must also ensure they keep the premises reasonably clean and conduct regular cleaning of the property.
Here are some tips to give to your tenants to help prevent mould:
Keep bathroom walls, showers, shower curtains, baths and basins as dry as possible.
Leave the bedroom doors open to allow air to circulate through the room. Upon many inspections, we find tenants leave their doors locked and closed up and blinds down during the day.
Clean your bathroom and property regularly. Wipe away moisture on windows, window seals and walls to keep them dry.
Allow sunlight into the property as much as possible. Open blinds and curtains; don't leave them closed and the property locked up all the time. When you are home, open the doors, windows and blinds.
Ensure the property does not have any visible water leaks. If there are any leaks, advise your agent as soon as possible.
When using a heater, try to ensure a window is slightly cracked open a little or, when cooking in the kitchen, so the steam doesn't build up and create moisture.
ABOUT THE AUTHOR
---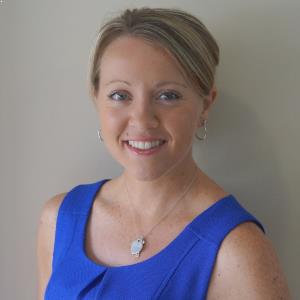 Kylie Meier is a licensed real estate agent who has developed a strong reputation within and around Sydney's eastern suburbs as a senior property manager for over 13 years. Kylie is now packaging all of those hard-earned skills, knowledge and experience into a new role as business development manager at MyPlace Estate Agents Zetland.
Kylie started her career in real estate at a young age and has consistently received many accolades. Winning top awards such as Property Manager of the Year nationally for Outstanding Property Management two years running and also winning the Property Management Chairman's Club Award - a prestigious award achieved in her previous role.
Make sure you never miss an episode by subscribing to us now on iTunes
And dont't forget to leave REB a review!

Listen to other installment of the Real Estate Business Podcast