Property managers are worth their weight in gold, but do you know how to explain what you do to owners? 
Here are the top 10 advantages of engaging a professional property manager. You can use these pointers to persuade property investors they need your services.
1. Rental appraisal: A property manager should be able to give an independent assessment of the correct rent for a rental property. Many investors tend to overestimate the weekly rent they should charge, resulting in lost income through a high vacancy rate.
2. Marketing: A property manager should also have a list of tenants who may be interested in renting the property. Many prospective tenants contact local property managers directly for information about properties for lease. In addition, a property manager will also have access to internet marketing which is becoming more important in the rental market.
3. Finding a tenant: A property management company will have access to information on people with a history of being bad tenants, and will also undertake a thorough background check on all applications.
4. Viewing the property: Showing prospective tenants the property takes time because people wanting to lease a home generally want to view the property after work hours such as the evenings or weekends. Private landlords are more restricted in their time and therefore may not be able to find the best tenant for the property in the fastest time.
5. Legal contracts: Getting the tenant to complete and sign their contact of agreement is very important as it protects the investor. A clearly written contract should state the responsibilities of both the tenant and the owner. Some investors overlook this key part of renting a property, resulting in problems between the tenant and owner.
6. Maintenance issues: A property manager will conduct regular property inspections to make sure the investment property is properly maintained and take action if it is not.
7. Accountability: A good property management company will provide the landlord with regular property inspection reports as well as financial statements on rental income and expenditures.
8. Termination of contract: Problems can often arise when the tenant wants to terminate the contract i.e. lack of notice or failure to leave the property in the same condition it was in at the start of the lease. A property manager will ensure the contract is properly terminated and a new tenant is sourced quickly, reducing vacancy rates.
9. A professional relationship: Finally, the relationship between the tenant and the owner should be on a professional basis. Investors who manage their investment properties tend to develop friendships with their tenants, which means that problems can arise when the tenant fails to pay their rent or maintain the property. By using the services of a property manager, the relationship is kept on a business footing which is financially beneficial for the investor.
10. Tax benefits: Many first-time investors in particular, do not know the cost of using the services of a professional management company is tax deductible. If you plan to purchase several investment properties, managing these properties yourself can be time-consuming and involve your personal time for which you will receive no payment.
ABOUT THE AUTHOR
---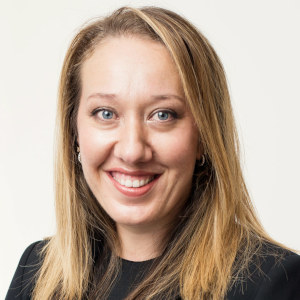 Limnios Property Group has specialised in the inner-city Perth property market for over 40 years. During this period, Limnios Property Group has emerged as one of the most progressive and innovative real estate companies assisting both developers and property investors to achieve their goals through highly professional advice backed by an unparalleled depth of experience in the inner-city market.
Make sure you never miss an episode by subscribing to us now on iTunes
And dont't forget to leave REB a review!

Listen to other installment of the Real Estate Business Podcast