What are property managers, real estate agents and business people doing wrong when communicating with their revenue-generating clients? 
I was engaged to do a business growth presentation for the Institute of Mercantile Agents of Australasia (IMMA) conference – debt collectors, private detectives and repossession agents. To better understand how I could assist, I rang one of their clients, the head of collections for an Australasian bank.
"What do you read for business?" I asked. The response would help me recommend topics the IMAA members should be talking about or sending to their current and prospective clients.
You would expect her interests to include how to reduce debt owed, how to speed up collections, the cost of money, how to conduct better credit checks and The Mercantile Gazette. In other words, content about improving collections. After all, she is the head of a large division doing just that. However, her answer was not what you would expect.
She replied, "Debbie, collections are a piece of cake. I don't care. My staff handle that; my job is leading and managing a large team so I read about KPIs, I read articles about management, I read about training, how to help staff handle difficult people on the phone".
I then asked what she did when she found interesting articles. "I circulate them to all my peers throughout the industry, of course" was her reply.
What is the message here?
What content are you putting in your newsletter or magazines? Have you stepped into the shoes of your audience and considered them as individuals?
Are you adding content that is helping them to become more successful? Is the content related to their interests or problems?
Are your communications only about you and your products/services? Or about buying more from you?
What are you putting in to strengthen relationships?
Outside of the email newsletter, can you target by job? By industry? By special interests even though it has nothing to do with you?
If you know this client is interested in hockey, that client in soccer and another has a child on the national schools' rowing team, have you written it down in your database where you can sort, merge and use it, or is it still in your head?
Your clients and prospects will find much more value in your communications if, in addition to industry information, you think of them as people – mothers, fathers, aunts. Would you like to know the one article that has generated the best response, from 1999 to this day, for me? It was from a short article that offered our children's rotating job chart and a suggestion that a similar chart can adopted in the workplace. To this day, people still talk to me about that job chart.
"But Debbie, you run a business newsletter. Why would you put a children's job chart in it?" you're probably thinking. Ah yes, but almost every single person who reads my newsletter, from CEOs down to personal assistants, will have children or be related to children or have friends with kids.
Most people are flooded with too much information and can barely absorb what they have. If you're not going to be relevant, why should they give you their time?
The secret is people don't care about you. They care about themselves. They care about their world which consists of their family and their work. Why not take a moment now and re-read your last marketing communications brochure/newsletter/sales presentation? How much of the content is focused on making the reader more successful in different ways? How many times do you say "I" and "we"? How much was written from your perspective rather than what they'll get from it?
For example, a real estate agent proudly showed me her newsletter. "Look Debbie, I'm doing everything you said". Her two-sided newsletter had nine articles. Three were properties for sale. All the others were related to selling a home – the need to advertise, auction versus tender, where to advertise, how to make your house more attractive for sale. She didn't see that it was all focused on creating a sale. There wasn't anything there to capture the interest of someone who wasn't in the market at that time.
Think about your client cycle. Before they first use your service, they are hot. Immediately after, they go quite cold (in terms of demand). Depending on your business, you must have a communication strategy that keeps dialogue flowing until clients move from cold to warm and then back to hot and ready to do business with you again or refer you to a colleague.
ABOUT THE AUTHOR
---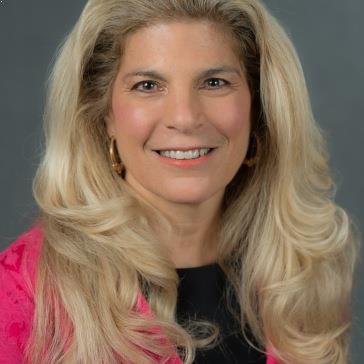 Debbie Mayo-Smith is a digital marketing expert and motivational speaker. She gives speeches, seminars and trains on sales and personal productivity, helping professionals get more done in less time and increase profitability.
Make sure you never miss an episode by subscribing to us now on iTunes
And dont't forget to leave REB a review!

Listen to other installment of the Real Estate Business Podcast