Have property managers been going about their jobs all wrong? 
I'm imploring you not to do routine inspections anymore.
That got your attention didn't it? Isn't it amazing when you finally question something that you've been doing for over 15 years and you realise how stupid you've been?
This happened to me recently. The other night, I had a bit of an epiphany. I was thinking about the upcoming Numbers Game training. There's a section in there that talks about points of difference and I was reflecting that the whole industry is same same, which granted is not new. But all of a sudden I thought, we even call the services and more to the point, the tasks we do, the same.
What I mean is, not only do all of our agencies basically look the same – same websites, same 'for lease' signs, same advertising – but we also perform routine inspections, entry condition reports, exit reports, bond inspections, leasing etc. 
I had a thought, "Why do we call it a routine inspection?" I mean, routine inspection doesn't really say what we do and while I agree that the owner would like a routine inspection, what they actually want is an asset protection inspection, a property health check, a tenancy health check or even a quality control check.
And then the floodgates opened. All of a sudden I realised that most of the terms we use are downright dumb. 'Arrears management' certainly doesn't convey security, return on investment or peace of mind. 
If you think about it, arrears management could be income protection management. Rent reviews could be rent optimisation analysis. Rental listings could be tenant engagement programs or property promotions. End of month statements could be an investment performance review. The list goes on.
Do I think this would make a difference? Yes, I do. Not only for the client who doesn't really see what we do beyond rent collection and arranging maintenance.
However, a property manager who is performing a rent optimisation analysis might look at what they're doing as completely different to performing a rent review. It might go a long way towards changing the culture of the industry.
We want you to play along with us. What are some better names for all the tasks we do?
ABOUT THE AUTHOR
---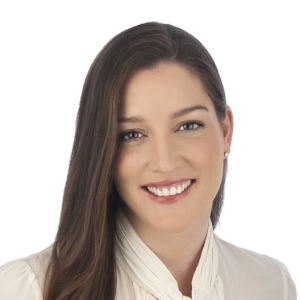 Jodie Stainton is the Dot Connecter at Apmasphere. She has over ten years of hands-on property management experience, as well as five years working as a consultant. Jodie helps property management teams align their business practices with their chosen strategies to achieve real results. Contact her at This email address is being protected from spambots. You need JavaScript enabled to view it.
Make sure you never miss an episode by subscribing to us now on iTunes
And dont't forget to leave REB a review!

Listen to other installment of the Real Estate Business Podcast