In the digital age, our clients and customers are becoming more educated and demanding. How can PMs stay ahead of the curve? 
The skills required of a property manager now need to extend beyond a collector of rent or a coordinator of repairs. Given the immediacy of 24-hour news and constant updates on social media, where anyone is able to post anything they feel like, clients are able to express their positive and negative experiences in a fast and effective way.
As consultants, we frequently receive requests for training in communication and conflict resolution. We often find that even the most experienced property managers are not necessarily equipped with the communication and conflict resolution skills needed to cope with clients' increasing expectations and demands.
The most successful agencies we work with have ongoing training plans to grow and develop their teams and businesses. They seek to not only educate themselves, but also to find ways to educate their clients.
Ongoing training also enables them to implement communication techniques to assist their teams with avoiding conflict, and turn potential complaints into compliments.
Some tips for ensuring you are staying one step ahead include:
• Be informed Ensure you are well informed about the property and relevant legislation so you can proactively tackle any potential issues.
• Keep training Undertake regular, ongoing internal and external training so that your skills are continually being developed to deal with increasing client needs and demands. 
• Take a look outside this industry Other industries such as retail and hospitality can bring some great communication, conflict resolution and customer service skills to the table. Take a look at your own experiences and interactions when you are dealing with other industries and see if there are tips you can take away.
• Look to improve Don't assume that because it's been done a certain way for a long time that it's the best way to do it. Some of the most dangerous words in business are "because it's the way that it has always been done". Are there improvements that can be made to boost your service levels to your clients?
• Listen The best advice to anyone working in property management is to listen and actively listen. Switch on those brain receptors and pay attention to what someone is telling you. You may be surprised by how quickly you can overcome a communication obstacle when you understand the real cause of the concern.
ABOUT THE AUTHOR
---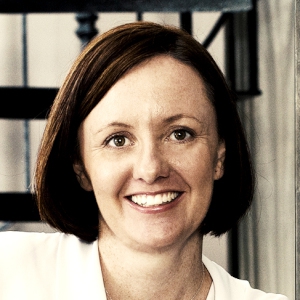 Heidi has been immersed in property management for over 14 years' dealing in all aspects from leasing, property management, business development and team management. Adding to the mix with 5 years as a Trainer and Consultant, Heidi has worked with small and medium-sized rent rolls in implementing systems and procedures to increase efficiency, growth and profitability within agencies. 
Heidi brings enthusiasm and energy to Real Plus and is passionate about system implementation; procedures and staff training that can assist in reducing stress and saving time while helping clients have a more profitable property management business. 
Make sure you never miss an episode by subscribing to us now on iTunes
And dont't forget to leave REB a review!

Listen to other installment of the Real Estate Business Podcast