People working in property management departments are no strangers to difficult conversations – but do you need to be having more of them?
Have you ever worked in an office where the filing is stacked, aggressive phone calls are common or staff appear to have limited knowledge and their behaviour leaves much to be desired?
Working with different agencies has given me the opportunity to witness different behavioural patterns. When you go from one crisis to another, it is physically and mentally demanding, leaving your confidence in tatters. What if you have just started with the agency, should you run or stay?
Taking an agency from crisis through transformation is often challenging but it is also rewarding. 
I can hear you saying, "My agency is in good shape". This may be the case, but when you sit in your agency day in day out, how do you know? You only hear the general rumblings from one or two staff or what you are being told, but the fireworks do not appear until much later. At this point, you have multiple staff leaving for no apparent reason, your clients have turned tail, taking their investment properties elsewhere, and you're hearing rumours. 
What happened? You did not change, you thought you had the right staff for the job. What happened? Have you had meetings with every one of your staff? Are you hearing the same excuses? "I did not do it, someone else did it and they have left."
The owner does not authorise maintenance, it's difficult when we are asking them to spend money on their investment property and the tenants are difficult. Who is responsible? The principal is responsible. Principals then need to make staff responsible for their positions. Is this not what their pay is for?
They may be correct in saying someone else may have caused the issue. However, PMs are paid to fix issues, find solutions and get things done. A good property manager will be able to tell you and show evidence to support what they know. How many managements are under their care and what maintenance issues they currently have. A great property manager can tell you everything about their portfolio.
When was the last time you called an owner and asked the hard questions, "Are you happy with our service? What can we do better? Would you recommend my agency to your friends and family?". You may not like what you hear. On the other hand, you could be pleasantly surprised.
Here's my challenge to all principals of real estate agencies with a rent department – make the call to your clients. 
My wish for you is to receive some amazing stories about your property managers. However, if you receive horrible feedback, do not dismiss it. Ask your client to put everything in writing and then investigate. If you do not know where to start, ask for help.
ABOUT THE AUTHOR
---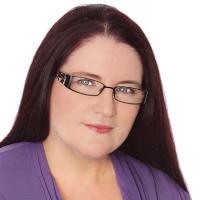 Deborah ensures compliance of management systems through conducting weekly and monthly audits, staff training and coaches, mentors and trains asset management
teams. She ensures her clients gain growth within their market place.
Previously, Deborah has helped guide asset management teams to achieve high levels of professional and personal satisfaction. Now she assists principals to gain a higher return on their investment, as well as assisting with strategies on retention of staff and managements alike, by enhancing productivity and efficiencies within the workplace.
Make sure you never miss an episode by subscribing to us now on iTunes
And dont't forget to leave REB a review!

Listen to other installment of the Real Estate Business Podcast