As we hurtle towards the end of the year, it may be time to check on your rent roll and see if it's really going as well as you think it is.
Before you know it, the Christmas period and end of 2016 will be here. This time of the year, we sometimes find that the weariness of the year can start to catch up with us and excitement starts to build with the end of year festivities. Challenges can also rise as fuses are shorter and there is the demand to ensure that tasks are completed before that 24 December deadline.
Before we get into the silly season, it is a great opportunity to take a step back and look at our business. How is it looking and would you give it an AAA rating? Or are there still some areas that need to be improved on to ensure that you are on the road to hitting those targets that you set out in the first quarter of 2016?
There are a few key areas that are essential to take a look at when gaining an overview of how well your rent roll is tracking:
Systems – Are they up to the challenge to help you achieve your goals? If there are some gaps, are they identifiable and what needs to change to ensure that they are watertight?
Technology – Is the current technology in your office working for you or is there something out there that may help to achieve less stress and give you back more time? Keep in mind that there are so many options and it is never a one size fits all approach. Find what works best for your team.
Training – Are your team up-to-date with their training and understanding of all that is required of their roles, compliance and managing your clients' assets?
Growth – Have you achieved the growth that you aimed to achieve this year? Have there been any roadblocks along the way, what were they and do any changes need to be made to get to that goal?
Reporting – Is there a reporting process in place to measure the KPIs of your team and ensure you have your finger on the pulse?
A little end of year health check may just be the thing to identify any areas for improvement and ensure that you are on track to starting 2017 with a bang.
ABOUT THE AUTHOR
---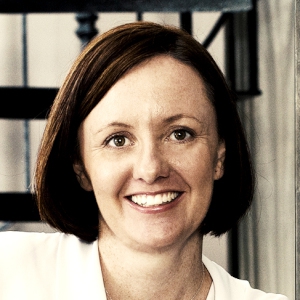 Heidi has been immersed in property management for over 14 years' dealing in all aspects from leasing, property management, business development and team management. Adding to the mix with 5 years as a Trainer and Consultant, Heidi has worked with small and medium-sized rent rolls in implementing systems and procedures to increase efficiency, growth and profitability within agencies. 
Heidi brings enthusiasm and energy to Real Plus and is passionate about system implementation; procedures and staff training that can assist in reducing stress and saving time while helping clients have a more profitable property management business. 
Make sure you never miss an episode by subscribing to us now on iTunes
And dont't forget to leave REB a review!

Listen to other installment of the Real Estate Business Podcast