Every landlord and property investor needs to understand what tenants really want. Both times and tenant tastes have changed, and the rental market has no choice but to change with it.
Let's start from the beginning. I mean the real beginning – the online search. Tenants look for properties that stand out. Therefore, professional photography is a must. There is nothing worse than starting your house hunt online and browsing through an endless sea of unprofessional property photos. Many tenants are also landlords and the rental hunt should be treated the same as a sales hunt. There is no excuse for bad advertising. Tenants want to see photos of each room in a property, including any outdoor/common area facilities so they get a good sense of what is on offer and how the property presents. Everyone is time poor and making a short list of properties to inspect from the online presentation is essential. Quality over quantity.
Queen-size bedrooms
Tenants love bedroom space. In my 10 years of leasing properties, the most commonly asked question from tenants is, "Will this room fit a queen-size bed and bedside tables?" If you are buying a new property or looking to purchase another investment, pay particular attention to the size of the bedrooms. Tenants love bedroom space. Pay attention to the design and the layout of the bedrooms. Make sure there is space. A good size bedroom is the make or break for most tenants, and it can be the difference between a short-term vacancy period and a long-term vacancy period. 
Walking score
What is your walk score? If you have purchased in a city fringe suburb, ensure you highlight the walking score. To find out the walk score of your property or suburb, simply do a Google search. It takes less than two minutes. Tenants love knowing what they can walk to and how central they are to supermarkets, transport, cafes, restaurants and schools. Highlighting the walk score on advertisements and leasing packs is a point of difference. Make it easy for your tenants to understand how central they are to everything.
Connectivity
Technology is life in 2016. If you can offer NBN connectivity or high-speed internet access, do it. Let's face it, who doesn't want high-speed internet access? Being connected is a must and tenants will structure their property search to areas that can offer high speed internet. In saying this, if purchasing an off-the-plan property, pay attention to what is required upon settlement to make the connectivity of internet for tenants easy and stress free. This may mean providing tenants with information on the preferred internet provider for the development or having a phone line pre-installed from the main distribution frame.
Car park
Slowly becoming a luxury in any Australian capital city. Provide your tenants with a car parking space. Whether this is on the property title or a sneaky leased spot in the same building, it will add value to your property. Many tenants enjoy catching public transport to work if they are located in the CBD. However, on the weekends, they still want to use their cars. If the car space is a stacker, try to offer the appeal of an off- street car parking spot.
Dishwashers
No one has time for dishes. When you are not eating out, you are certainly not making the time to clean up after yourself. Dishwashers are now a non-negotiable for most tenants. Dishwashers are inexpensive and easily sourced. As long as your kitchen layout allows for the installation of a dishwasher, install one. Tenants have this on their 'must have' list and are not willing to compromise.
Air-conditioning and heating
Much like dishwashers, this is another 2016 must have. If you don't offer some form of heating or cooling, you may be facing a longer vacancy period than your competitors who do. Again, easily sourced and relatively inexpensive. Offer this to the tenant. It will only add appeal and interest to your property.
As a leasing agent, I could go on and on about what tenants want. However, highlighting the top few picks should help any landlord better understand what tenants really want.
ABOUT THE AUTHOR
---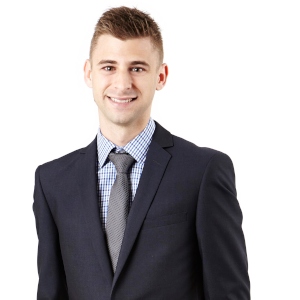 Luke Spence is a business development manager with Beller Real Estate in Prahran. 
Make sure you never miss an episode by subscribing to us now on iTunes
And dont't forget to leave REB a review!

Listen to other installment of the Real Estate Business Podcast