Manage your clients' needs. Get ahead of disruption.
'Digital technology in the property industry is here to stay' was the opinion drawn from the FUTURE: PropTech conference, as an increasing number of estate and lettings agents partner up with technology to enhance their businesses.
This is not surprising. Digital technology – through apps, sophisticated websites and online portals – has advanced at such a rate that we have seen a 'disruption' of the property industry.
More agents are adopting websites and software to attract new home buyers and tenants, and to manage their clients' needs.
Of course, this isn't unique to agents. Countless businesses in various industries, especially retail-based sectors, now provide more than one digital platform of some kind.
People like the immediacy and convenience digital technology offers them – we all use an app for something, whether it's entertainment, socialising or accessing information – and agents are discovering that they need to adapt and fit in with people's evolving digital preferences or run the risk that their potential clients and tenants will look elsewhere.
These advancements in the property industry have been quick and vast, helped by a number of successful digital-based companies offering software and apps with industry-specific features geared at helping agents best serve their customers.
Even property specialist creative agencies are coming to the fore.
But this digital adoption isn't just being seen in the world of sales. Agents are increasingly using technology to manage the clients they already have on their books and improve the services they offer.
"Digital technology is certainly improving the property business," property repair software company Fixflo's sales director, Jon Chapman, said.
"In the lettings industry alone, it is enabling agents to offer simple and effective service solutions with a focus on client and customer needs. This has led to the simplifying of processes, improved efficiencies and clearer communications, all of which allow agents to grow and scale their businesses."
Through discussing modern communications with our clients, we discovered that tenants and home buyers enjoy the ease in which they can connect with agents using digital technology. Their experience can be further bolstered with the option of speaking directly to a person when they need to, which puts the customer at the intersection of digital, online and telephone communications.
With current trends, the digital offering in the property industry looks set to grow, but a good mix of digital and direct communications gives customers the best of both worlds.
The convenience of initial information at their fingertips and the reassurance of real people ready to serve them on the other end of the phone is a winning combination.
Combined, they offer a better experience for both home buyers and tenants.
ABOUT THE AUTHOR
---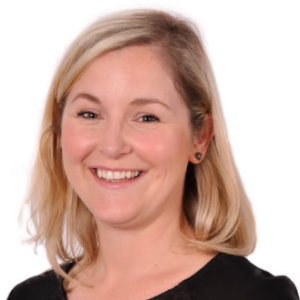 Samantha Jones is commercial manager for property at telephone answering specialist Moneypenny
Make sure you never miss an episode by subscribing to us now on iTunes
And dont't forget to leave REB a review!

Listen to other installment of the Real Estate Business Podcast