Communication across the world is now without boundaries thanks to Facebook, Google and Apple, and hiring a virtual assistant to work alongside your team has never been easier.
There are definite benefits to having a virtual assistant (VA). These benefits include reduced labour costs, being freed from paying taxes and providing sick leave, and not having to pay taxes associated employment.
Plus, everyday essential tasks are completed by the VA, freeing up your property manager's time to work on income-producing activities, developing client relationships and growing the rent roll.
How do you go about hiring a VA? Below are 10 tried and tested methods to get it right.
1. Go full time
Dipping your toe into a part-time arrangement will not reap you all the benefits you want, which is to free up your property managers' time to enable them to provide more value-added services to your landlords and tenants.
2. Go office based
Staff retention and employees' knowledge increase by providing your team with the right environment. Home-based VAs can become unmanageable and unreliable.
3. Excellent security
Your information must be treated with the utmost security.
4. Industry trained
You're not hiring a robot. If your VA knows why they are doing the task, they'll do it even better. They need to know specific legislation regarding the tasks they will perform.
5. Software abilities
Software can take even an Australian employee a long time to grasp. Hiring a VA that knows your tools makes getting the results much faster.
6. Fully supported
If something goes wrong you need to be able to fix it with one short local phone call to an industry expert right here in Australia.
7. Team leader
All employees having access to a leader or mentor is crucial to improving the quality of work.
8. Process maps and clear instructions
Your VA should know each task they perform and where that task lies within each part of your overall process. Use a reputable company that knows how to process map your administration tasks
9. Stay away from calls
Leave phone calls to your property management professionals. There are enough tasks to outsource without your VA taking calls.
10. Aim high 
With the number of outsourcing companies vying for your business, consider opting for a premium service provided by a company that understands property management rather than a general outsourcing company. You will pay a bit more but you'll save time and money in the long term.
The biggest advantage you have right now is choice. There are many options available to select the perfect VA for your rental department. Remember, hiring a VA shouldn't be any different from hiring local staff. If you invest your time and energy into selecting the right company to partner with, you'll be on your way to creating a long-term global business model of the future.
ABOUT THE AUTHOR
---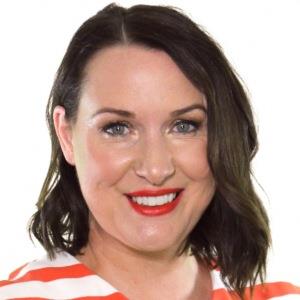 Tiffany Bowtell is an international property management expert, business coach, keynote speaker, certified trainer, and author. She is the director of two successful companies, the Property Management Institute of Training (PMIT) and the Property Management Virtual Assistant (PMVA). These companies provide advanced training and support to property management businesses throughout Australia. Tiffany is a regular guest speaker at business events, where she shares her expertise on how to run a successful property management business.