The big four banks are responsible for about three in four Australian mortgages, a pretty disappointing statistic from where I sit. Not because I dislike the big banks. On the contrary, CBA, Westpac, NAB and ANZ each play a vital role in our economy.
It's disappointing because most Australians aren't exploring the alternatives, despite the fact that with over 100 mortgage lenders, competition in the sector is, at least in theory, widespread.
Smaller lenders regularly undercut the big four
The main reason challenger lenders are worth exploring is price. RateCity.com.au data shows that smaller lenders are responsible for 90 per cent of the lowest 50 rates. The big banks aren't even at the starting line, despite their offers to customers of discounted rates.
Of course, the cheapest product isn't always the best, particularly when you are an investor. Investors are often looking for additional features such as offset accounts and the ability to pay interest only, which some banks charge a premium for. But again, don't let your bank tell you that's why you're on such a high rate without exploring the options yourself.
For example, one of the lowest rates available to investors – Reduce Home Loan's Investor Loan – includes a 100 per cent offset account at an ongoing variable rate of 3.74 per cent, while Homestar Finance is offering investors interest-only lending starting at 3.84 per cent. None of the big banks are offering anything remotely close to this rate for investors.
Rates can make tens of thousands of dollars of difference
I know a lot of people who, as investors, aren't overly worried about paying a higher rate of interest because they write part of it off on their tax. Negative gearing is an Australian sport, but I do think sometimes we thrive more on running up costs rather than reducing them.
We wouldn't typically undercharge our tenants in rent, so why would we let our bank charge us extra in interest?
For example, if you borrow $400,000 for an investment property on a 30-year loan, you could go with Australia's largest mortgage lender, CBA, on its lowest ongoing investment rate of 4.77 per cent. Or you could opt for, say, Reduce Home Loans, and its lowest ongoing investment rate of 3.74 per cent.
The difference? $2,892 a year or $86,839 over the life of the loan.
The catch? The no-frills CBA rate does not include an offset account, while the Reduce Home Loans one does. Go figure.
Lower monthly mortgage repayments free up cash. Cash you could pump into your offset account to further reduce your interest or pocket the difference and invest elsewhere.
Smaller lenders also offer better service
The other reason investors should take a serious look beyond the big banks is because a lot of smaller lenders – particularly mutual banks – can provide better customer service than the big four banks.
Don't take my word for it. This is what Roy Morgan Research finds month after month when it asks Australians how satisfied they are with their lender.
For example, in the six months to February 2017, the big four banks had an average satisfaction ranking of 79.9 per cent, compared to 81.9 per cent for all banks and 90.3 per cent for mutuals.
There are two main reasons why challenger lenders provide better customer service than the big four. First, they have far smaller marketing budgets, so they know they have to provide superior service to compensate. Second, they are much smaller organisations, which means they can offer more flexible and personalised service.
Weigh up all the options
While rate is important, it should never be the sole determining factor when shopping for a home loan. Before you start, work out what features you need and think about what level of customer service you're after.
While here in Australia we're fortunate enough to have a reasonably competitive mortgage market, searching through the options can be a daunting process, particularly now that the options seem to be multiplying like gremlins with different loans for investors and owner-occupiers, with fixed, variable, interest-only and principal-and-interest options for each.
Comparison sites such as RateCity.com.au are a good way to help you narrow down the choices and work out how each loan stacks up against the competition. The other option is to pick up the phone to a mortgage broker who can help you navigate through the process, particularly if you've never taken out a mortgage before. Either way, you might be surprised to discover how many credible alternatives exist.
ABOUT THE AUTHOR
---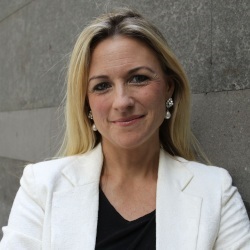 Sally manages the RateCity editorial team, producing consumer-focused insights into personal finance and cost of living issues.
She is passionate about helping everyday Australians get access to affordable finance options without falling victim to marketing ploys.
Sally is experienced in finance issues, having worked for the Institute of Chartered Accountants, the Prime Minister of Australia Julia Gillard, NSW Minister for Finance and Accenture Consulting in the United Kingdom. 
At the federal government, Sally worked on three federal budgets targeted at easing the cost of living, providing greater access to affordable education and providing targeted financial assistance to in-need families. She also participated at multinational finance forums such as the G20 and APEC.
She is a regular contributor to news outlets including Fairfax, News Ltd, Money Magazine, Yahoo, Ninemsn, and a regular commentator on television and radio about personal finance matters.