If you are looking to build wealth through property, outsourcing some of the work to professionals who are experts in their field is one of the best decisions you can make.
From the property searching process to the financials, using a team of experts will leverage your time and help ensure a higher quality of work. In particular, when recruiting specialists to assist in the investment process, it's important to select those who are seasoned property investors themselves or who have been co-investors before. They will possess a cohesive understanding of the investment process and be able to provide you with informed advice.
Professional valuer
While many people shy away from paying for pre-purchase inspections, obtaining a professional valuation is a must before going ahead on any investment.
Consulting an independent valuer will provide you with an independent, unemotional appraisal of a property's value, which can prevent you from paying more than a property's true worth.
Try to select a valuer who has experience in the area you are considering investing in as they will have a better idea of the local market and prices of similar properties.
Buyer's agent
A buyer's agent is a professional buyer of real estate who can save you precious time though managing the buying process on your behalf.
Finding the right investment property often involves viewing a considerable number of properties and spending countless hours researching the market to find the best deal. A buyers agent will take this work off your hands and find you an ideal property that best suits your needs at the lowest possible price.
In addition to being experts on the buying process, buyers agents also tend to have insider knowledge, and can give you access properties before they arrive on the market, meaning less competition.
Accountant
It pays to have a professional accountant with experience in residential property investment to help you keep finances in order and double check your figures.
While a regular accountant can save you money by adding in your expenses, an accountant with investment experience has a better understanding of the intricacies involved in an investment of this type and will be able to provide you with informed advice.
For instance, an accountant with investment experience is more likely to appreciate that the principal part of your repayment to fund a second property will make much more money than you will otherwise save in tax.
Solicitor
While conveyancers tend to be more affordable, it is more beneficial to use a solicitor who has a broader legal knowledge and can foresee some of the wider issues. In particular, if you are looking to undergo a large property refurbishment or invest in an off-the-plan property, a solicitor will be able to flag any issues that could prop up down the track.
ABOUT THE AUTHOR
---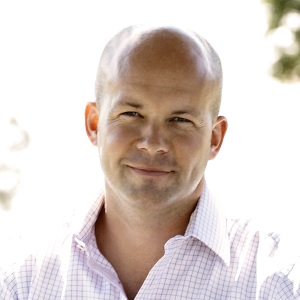 Chris Gray is one of Australia's leading independent property experts, hosting "Your Property Empire" on Sky News Business Channel, and previously the Financial Judge on Channel 10's The Renovators and the Property Expert on Channel 9?s MyHome TV. 
Chris's knowledge comes from being a qualified accountant, mortgage broker and buyers agent, but more importantly from having personally invested in property from the age of 22 and having semi-retired from the age of 31.
He is the founder and CEO of "Your Empire", a specialist property buyers agency which builds property portfolios for time-poor people – searching, negotiating, renovating and managing property on their behalf, providing a unique insight into market conditions and buyer and seller sentiment.