I have just finished reading an article published in an Australian Financial Review report about a Sydney-based seller who recently listed her home with Purplebricks, leaving her with a $12,000 bill and no sale. Unsurprisingly, she was bitterly disappointed; hence the article in the paper.
In our area, we too we have had several potential vendors list with Purplebricks, who subsequently presented no offers or exhibited little to no action during the campaign period. Fortunately, they then listed with us and we got them successfully sold.  However, valuable time and money were wasted in the process.
We use these case studies to demonstrate to future vendors the potential risks of choosing what initially appears to be the cheaper option. I would argue, "What is the point of saving money on the commission if choosing the wrong agent costs you more in the long run?" It is a false economy.
The fact is, in my area, and in most markets across the country, the property market has cooled. Not drastically but enough to stall or prevent a sale when a property is not priced correctly or the agent does not run a well-oiled, polished campaign attracting maximum possible genuine buyers.
Gone are the days of putting a property on the web for an over-inflated price and expecting the property to sell itself. I am sure there have been Purplebricks success stories out there; however, I believe as the market gets tougher, consumers will place more priority on choosing the best agency opposed to the cheapest.  
Remember, more often than not, "what you pay for is what you get".
Skill
I personally have had a fantastic October, selling nine properties. When I review these sales, pretty much all of them took a substantial amount of work, skill, advice, knowledge and commitment to get each individual deal over the line. This is the sort of environment where good agents do well, and less skilled operators struggle.
If you had asked me about disruptive agencies like Purplebricks six months ago, I was concerned about the effect they will have on the traditional real estate agency model. I am less concerned now because in a challenging market, more than ever, buyers and sellers need skilled real estate agents to assist them through the process to reach their property goals.
On the flipside, competition and new models are good for the industry as it forces us all to improve and add value. If traditional agencies and agents cannot add value to consumers and justify their higher fees, then ultimately, they will be disrupted.
With my business, I am always looking for new ways we can add value to our clients over and above what is expected. Recently, I even went to the extent of purchasing a sizeable art collection that I lend to my clients to brighten up their walls when required. It's about adding lots of little one per cent-ers that will all add up to a better experience and result.
We have made the decision that we will never be the cheapest agent out there; however, we will ensure delivery of premium service and great results for fees that reflect value.
I welcome your comments.
ABOUT THE AUTHOR
---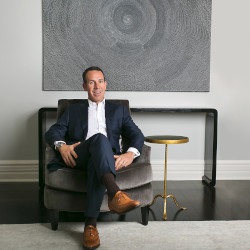 Positive, enthusiastic and experienced, Piers van Hamburg has been achieving great results for his clients for almost two decades.
As the director of McGrath Neutral Bay, Mosman, Northbridge and Chatswood offices Piers has built a reputation for service excellence.
Piers is consistently ranked in the REB Top 100 Agents ranking.