Driven and determined agents will reach a point where they must launch their own business in order to advance their careers and will generally do so under a franchise. While these agents may possess a bucketful of ambition, they can often lack the business management skills needed to succeed.
So, whose responsibility is it to train them on their new role? Rather than simply leaving it to the agents themselves, I believe the onus is on the franchisor to educate their new recruits and provide extensive support throughout the transition period. Ultimately, the success of the franchisor is tied to the success of the franchisee, so it's highly important for franchisors to recognise their own vested interest in ensuring that each new business leader is adequately equipped to represent the brand.
At Stockdale & Leggo, we believe that as our people grow, so too does our business. With a growing number of offices across the country, we place a high importance on building better business owners and teaching them the skills they need to succeed, such as leadership, day-to-day operations, financial management and more.
Recently, we implemented a new four-pillar program which transforms real estate agents into successful business owners. The program provides a holistic and bespoke learning experience for the franchisee network, and covers areas such as:
• How to best display leadership skills while inspiring and motivating staff
• How to leverage digital insights through use of systems and structures
• How to understand and manage financial activities and compliance requirements
• How to create and nurture a positive and productive working environment
These learning modules have been selected as they incorporate the key learnings that we see as essential to operating a successful small business and focus on the functional characteristics of a high-performing franchisee. I believe these learning modules will work to complement and strengthen the skills of franchise operators, and focus on improving the performance of the entire Stockdale & Leggo franchisee network.
Here are the steps I took to successfully implement the new training program while managing to avoid any pitfalls in the process.
1. Conduct thorough research
Prior to initiating a new program, I believe it is vital to conduct extensive research in order to achieve a great outcome. Throughout our research period, I looked at a variety of training tools on the market and considered what would work best for our organisation. I also spent time consulting with many of our established franchisees to discuss their own ideas to gain further insight into how we can achieve optimal uptake.
2. Develop a program that offers real value
Based on the information gleaned, our team was then able to develop a highly beneficial program that would offer real value to our franchisees for many years to come. While it, of course, needed to encompass all the important tools required to become a successful franchisee, I also wanted to ensure that it would be accessible to all of our business leaders. As a result, we developed a three-tier system that would offer workshops and coaching as well as online webinars.
3. Follow a comprehensive communications strategy
Our initial findings indicated that we might encounter some resistance from agents and franchisees who may not fully understand the benefits involved in such a program, so we created a comprehensive communications strategy that broke down the different elements into more digestible blocks. We also began sharing stories to highlight some of the great outcomes that had already been achieved, and we ensured that we maintained a consistent message throughout all ongoing internal communication.
4. Provide ongoing guidance and support
In follow-up of the program, it's crucial that we as franchisors continue to provide ongoing guidance and support. While the training and development program aims to be as comprehensive as can be, the industry is ever-changing and franchisees will continue to be faced with new challenges — but with the right support, I am confident that the Stockdale & Leggo network will continue to thrive well into the future.
ABOUT THE AUTHOR
---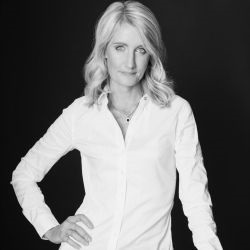 Anna Thomas is the COO at Stockdale & Leggo. She is experienced in sales, customer service and training and recruitment and has served with a range of blue chip companies including Optus and Hewlett Packard.