Implementing a strong attraction strategy to draw in the best up-and-coming talent has always been one of my top priorities. Real estate has a reputation for being a highly competitive and challenging industry — perfect for the hungry Millennial — but in order to attract the right employees, it's important to know what they are looking for in a workplace.
Here are my five top tips for building a robust and proactive attraction strategy that will see the talent coming to you.
1. Create a thriving business culture
Create a solid workplace culture with a defining set of beliefs and behaviours. Culture is essentially community, and a strong community helps people feel relaxed, supported and important within their roles.
Focus on team building exercises to have fun together and strengthen bonds as this can translate into energy and enthusiasm towards performing job tasks. Offer a diverse and inclusive workplace where stories can be shared to help others learn and be empowered. Respect should always be at the forefront of your business culture.
2. Encourage career growth
Top talent will be looking for ways to grow and be challenged within your organisation. They need to be able to see themselves moving up the ladder and achieving goals. Actively engage employees in their professional development and encourage them in their pursuits.
By investing in your current employees' training or by providing them with challenges, you send a message to your ideal candidates that you care about their future within the business and will support them on their path.
3. Hire intuitive leaders
Ever heard the saying "follow the leader"? Well, it really does work just like that. People want to be inspired by their leaders and be encouraged by a strong, intuitive management team. Your managers are often one of the first faces of the business when it comes to hiring new talent and interviewing.
Build your managers into leaders that project the values of the company and give prospective talent the right first impression by communicating effectively and listening to what they have to say.
4. Get philanthropic
Giving back to the community brings a new level of satisfaction and shows the talent pool that you care about much more than just your business and profits. Good talent will want to align with companies that share their values.
Getting the team involved and engaged in helping is a great way to reinforce your company's values and work culture, and let them take part in something bigger than themselves. You will also build better client relationships while growing and supporting your brand.
5. Promote your brand culture
Your employer brand is how you are spoken about by staff and how you are seen by the talent. If you've got the first four steps down pat, then your current employees should be raving about you to all of their friends and networks. Implementing an employee referral program can further encourage your team to become active voices of your employer brand and to share positive stories about their experiences with those around them.
Get active on social media and engage with your followers. Promote the benefits of working for your company, share photos from your social events and fundraisers, and encourage employees to follow and interact with the feed. There are a host of ways you can promote your brand culture to attract top talent.
When your agency is a great place to be, the talent will knock on your door. Your business success is determined by the quality of the people you employ. By implementing a bulletproof talent attraction strategy, you will not only boost the quality of the team, you will also improve your business results as you continue to scale up.
Let your reputation precede you in all the best possible ways!
ABOUT THE AUTHOR
---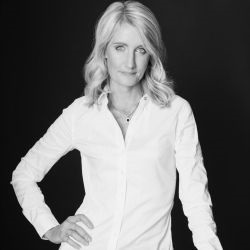 Anna Thomas is the COO at Stockdale & Leggo. She is experienced in sales, customer service and training and recruitment and has served with a range of blue chip companies including Optus and Hewlett Packard.