Given the investment — money, time and emotion — that most investors put into their property, it is simply a given that as a property manager, you need to engage all your energy and expertise in supporting your client by not only managing, proactively communicating and professionally tenanting the property, but also by helping it grow in value.
Much has been written on the attributes of a great property manager. Sadly, some don't read, heed or follow this advice, and property owners and tenants end up with a manager that is complacent, jaded or, at worst, simply incompetent.
So at a fundamental level, whether speaking to a prospective tenant, discussing market analysis with a property investment or developing business relationships with strategic industry partners, having great client negotiation and communication skills is essential.
In the competitive Australian property management market, it is no longer good enough to simply react to situations or tick boxes. You need to proactively meet the demands of every tenant, investor or supplier that engages with your organisation.
With a list of activities that could stretch to the horizon, we have picked a few key attributes we believe differentiate a mediocre property manager from a great one.
Client skills
As a professional property manager, your clients are (obviously) your first priority. Keeping your clients happy and maintaining open, honest and professional relationships will not only build your reputation but lead to excellent referrals and references. Property investors and tenants (rightly) have a certain expectation of the level of service and expertise they receive from their property manager, especially as the industry continues to become more professional.
Communication skills
Always talked about, but often sub-standard, the ability to effectively and efficiently communicate with people at all levels is one of the most significant attributes a great property manager should possess. When dealing with an unhappy tenant or persuading a landlord to make upgrades to a property, it's essential that a great manager rapidly adapts to the situation and puts their communication and, indeed, negotiation skills into practice at a moment's notice.
Problem solving
The stock in trade of a great property manager is the ability to manage multiple issues at any given time. Everyone has a reason or an excuse as to why something happened or did not happen. In order for a client's property to run smoothly in all areas from tenancy to finance, you need to be able to proactively solve problems and in a timely manner. Spending less time finger-pointing and more time working on solutions will help separate you from the rest. Remember, go to a client with a solution to a problem, not just a problem.
Listen
Another skill sometimes lacking in property management (and indeed the rest of the known world!) is the ability to (really) listen to what your client or tenant is actually saying. While this may sound obvious, our experience suggests many property managers don't actively listen, and if you are trying to secure a client's business, it may be a very short conversation.
A great property manager also goes a step beyond and becomes aware of the unspoken needs of both clients and tenants and acts accordingly.
Being positive
Often easier said than done. Remaining positive and using supportive language when facing a challenging or frustrating situation is critical. As a great property manager, you will inevitably face confrontation and often without warning, so being prepared and positive may well diffuse a difficult encounter. This noted, there is a fine line between positivity and sounding disingenuous or sarcastic, so be attuned to what you are saying and how the other party is reacting.
Maintain calm
Again, often easier said than done. Given the diverse nature of a great property manager's role, being calm can be your greatest ally — for both yourself and the people you are engaging with. Take each situation on its merits and remain as calm and thoughtful as the situation allows. You may be surprised at the outcomes.
Keep educated
Staying abreast of the laws, rules and regulations of the real state industry is also essential to being a great property manager. Being able to cite current regulations to a tenant or provide advance notice of a rule change to a client will ensure they gain your trust and rely on your information. Be their trusted adviser.
ABOUT THE AUTHOR
---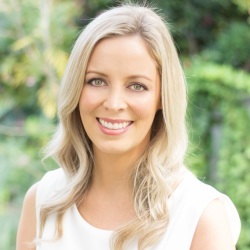 Belinda Urquhart is the co-founder of Sydney-based property management agency Property Alchemy.
She brings 16 years of senior real estate management to this specialist business. While her fundamental role is to manage operations, she actively seeks out ways to create new, and foster existing, relationships with investors and tenants.