Being a property manager exposes you to many insights on your customers' personal lives; more so, your tenants.
Not only do you get a glimpse into financial situations, you may also know about their career, family dynamics, property history etc. This is more prevalent when conducting routine inspections — you are physically entering someone's space.
This immediately puts property managers in a vulnerable situation. As you walk in the door, you can be confronted by varying situations.
The property is immaculate, and you wonder, "Why can't all tenants be like this?" It makes your job that much easier. On the flip side, you could open the door and be confronted by a nightmarish situation. As you look around you see the holes in walls, you trip on piles of rubbish and you don't even want to know what that smell is.
What if next time you open that door and are confronted by a violent situation? What if your personal safety is threatened? With the proposed NSW rental reforms currently on the table as a part of the Residential Tenancies Amendment (Review) Bill 2018, domestic violence has been recognised.
Domestic violence is a real threat, with one in three women having experienced physical or sexual violence. With this sort of statistic, it is a real possibility that you could be confronted by a dangerous situation when conducting an inspection.
While we can become complacent with our everyday work routines, it is important to ensure that your workplace has policies and procedures that help you to deal with any threatening situation. Here are some quick tips to help:
• Be aware of your surroundings.
• Be aware of where everyone in the situation is.
• Locate exit points.
• Don't travel alone where possible, or leave detailed instruction on your whereabouts.
• Use a safety app.
Choose an inspection app that has a distress alert and GPS location tracking. Also useful is an app that streamlines the overall process, reduces the time spent on inspections and can generate reports onsite.
While efficiency is expected, your safety is a necessity.
If you suspect that someone is in a domestic violence situation, or you are in one yourself, please call 1800 737 732 or visit whiteribbon.org.au.
ABOUT THE AUTHOR
---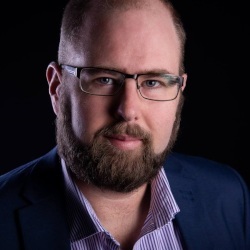 Anthony Booth is the national sales director of PropertySafe. PropertySafe provides inspection and reporting systems for risks and issues associated with personal injury at and around homes.