Since joining LJ Hooker Avnu in November last year as head of property management, I've spent a lot of time focusing on how property managers connect with the wider agent ecosystem.
I believe the key to the rapid growth of our business has been in building stronger relationships between agents and their BDMs. In just three months, for example, 85 per cent of LJ Hooker Avnu's management portfolio has come directly from agent referrals.
 
Over my years in property management, I've seen many sales agents who are not confident in their property management department. It's important to me to build strong relationships with our sales agents and have exceptional customer service for them and their clients.
 
This is crucial in building better collaboration between agents and their BDMs — and the results are clear.
 
All offices should strive to have a great culture, if there's not one in place, between sales agents and the property management department. The four key elements you could adopt to support this are:
1. Use property managers as property incubators
Sales agents should think of their property management team as incubators for their clients and feel confident in referring all their clients to the department.
 
A property manager can provide an additional touchpoint for agents' clients so they feel nurtured and supported, and it becomes a value-add to the sales agents' level of service.
 
This works best when you build trust between the teams. As a start, having quick turnaround times and being on the same page around client advice can help transform your property management team into an expert client-nurturing team.
 
2. Switch your mindset from rent collectors to wealth-creation experts
Mindset is key in property management. Property managers should be coached and supported to see themselves as wealth-creation experts and asset managers rather than rent collectors or someone who just arranges maintenance.
 
Empowering and training your team gives them the skills to work more confidently with landlords and offers them the right advice, which is a huge value-add in such a competitive space.
 
3. Train your property managers like you train your sales agents
Property managers are often overlooked when it comes to training.
By providing sales training to your property managers, you are upskilling them to have more informed and effective conversations with your clients — this can help build sales agents' trust in having the property manager help with client nurturing and helps the property managers give more strategic advice when they understand the whole picture.
 
4. Have the right technology in place
Technology is a key element in every property management department.
 
Ensuring that you arm your property managers with the right technology to make their job more efficient will enable you to grow your property management portfolio while also delighting clients with exceptional service.
ABOUT THE AUTHOR
---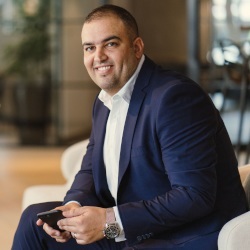 Nick Georges is head of property management at LJ Hooker Avnu