Landlords do not have a "hard and fast" rule on how much they can increase rent, but there are best practice approaches to ensure tenants are kept happy, and investors stay above board.
According to a recent Raine & Horne blog post, a landlord can issue a rental increase if it meets the minimum requirements according to state or territory of the property. To do so, landlords "must abide by the regulations as stipulated by relevant legislation".
That is, increasing rent is not as simple as judging market conditions, you should ensure other relevant duties and responsibilities are also reasonably met.
Landlords must ensure they are keeping the property in reasonable condition, based on its age and rent charged to a tenant, as well as ensuring that the property is as secure, safe, reasonably clean and in good working order as possible for tenants.
"You must also ensure the connections for essential utilities such as water, gas and electricity are in place. Light fittings and smoke alarms must be functioning at the very beginning of the tenancy and fully maintained," the blog post read.
"Landlords must supply sets of keys for every tenant who signs the lease contract, as well as fully operational locks throughout the property for the duration of the tenancy."
Although these seem like basic undertakings, many landlords let the fundamentals slip, which compromises the return they can command.
Understanding your rights
A landlord will be given some form of financial security with a four-week bond. This is in addition to two weeks of rent upfront, but no other advanced amount.
"As a landlord, you are also able to attend the regular, scheduled inspections of your investment with the property manager," Raine & Horne said.
However, it is important to note that landlords cannot turn up to the property without a notice, nor can they interfere with "reasonable enjoyment, comfort or privacy".
If a landlord is planning on selling the property, a tenant must be given the appropriate notice period. Processes must also be in place for communicating with the tenant for all major maintenance scheduled to the property "that will cause significant disruption".
ABOUT THE AUTHOR
---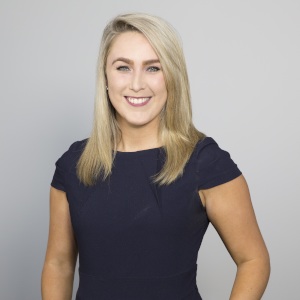 Emma Ryan is the deputy head of editorial at Momentum Media.

Emma has worked for Momentum Media since 2015, and has since been responsible for breaking some of the biggest stories in corporate Australia, including across the legal, mortgages, real estate and wealth industries. In addition, Emma has launched several additional sub-brands and events, driven by a passion to deliver quality and timely content to audiences through multiple platforms.
Email Emma on: [email protected]com.au