There are several factors one should weigh up before undertaking renovations to their investment property.
According a recent LJ Hooker blog post published by Sarah Lefebvre, renovations – and whether or not they are essential – is often a primary concern that investors have in determining how to make their property both more appealing and livable in the eyes of tenants.
"What investors need to take into account is that while their investment properties might not tick all their personal boxes, it could meet all the needs of renters. Therefore, before renovating, there are a few key things that investors need to take into account," Ms Lefebvre said.
"Firstly, does the property really need renovating? Secondly, am I only renovating to align the property with my own personal tastes? And lastly, are these changes cosmetic or infrastructure based?
"Smart renovations can undoubtedly increase rental returns. However, renovating a property isn't only about what changes you make, but also understanding when to make the changes."
Ms Lefebvre said there are certain aspects to consider before renovating one's investment property.
Budget and extra costs
The desire to renovate could ultimately end up with investors losing out on money if they are completed unnecessarily, according to Ms Lefebvre. Therefore, caution must be undertaken.
To weigh up the pros and cons, "consider what truly needs to be done", she advised.
"After deciding on the changes and undertaking market and demographic research to back up the viability of the renovation, investors should then start thinking about capital, costs and conditions," Ms Lefebvre said.
"By sitting down and creating a budget, there should be no surprises when the final bills are handed in. Investors should know how much the renovations are costing. That way, before any work begins, investors know if they can comfortably afford the costs, even if the worst happens and the property remains vacant for months."
Is the time right?
Adding on to the previous point, Ms Lefebvre said it's vital to consider the timing of the renovations and play into current market demand.
"For example, market demands may indicate that properties with an additional bedroom (rather than a second living area) are popular," she explained.
"With this in mind, you may choose to renovate your investment property so that a space can be converted into an additional bedroom in order to attract more tenants come inspection time.
"…It is also important to understand market demands before commencing renovations if you want to save money.
"Investors could go through the process of infrastructure-related renovations only to find that the rental market isn't saturated with tenants at the moment. In that instance, investors not only have the lack of rent to consider but also the renovation expenses."
Meeting expectations
Another key consideration in the renovation process is understanding what renters are looking for, Ms Lefebvre said.
"Due to housing affordability, many first-time buyers, such as young couples and families, choose to rent instead of buying a property. Therefore, long-term tenancies are common, so it is important to make them feel at home," she said.
"Look at your rental property and determine if things like dishwashers, dryers and/or washing machines are going to make for increased livability. More simple things like modern fittings or neutral colour palettes can go a long way towards helping renters picture themselves living in your rental property."
ABOUT THE AUTHOR
---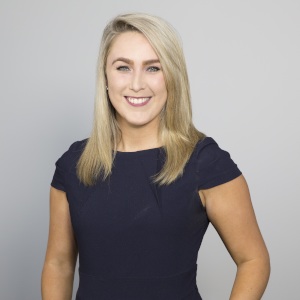 Emma Ryan is the deputy head of editorial at Momentum Media.

Emma has worked for Momentum Media since 2015, and has since been responsible for breaking some of the biggest stories in corporate Australia, including across the legal, mortgages, real estate and wealth industries. In addition, Emma has launched several additional sub-brands and events, driven by a passion to deliver quality and timely content to audiences through multiple platforms.
Email Emma on: [email protected]com.au