A local buyer's agent has provided intel on where demand is coming from in the Brisbane property market, with interstate investors coming out on top.
Speaking to REB sister publication Smart Property Investment (SPI), Melinda Jennison of Streamline Property Buyers explained why now is an exciting time for property investors in Brisbane.
"As the third-largest capital city in Australia, Brisbane is the economic engine for Queensland as a whole," Ms Jennison said.
"Over recent years, we have experienced an apartment oversupply in the inner-city ring suburbs which has definitely had an impact on investor returns in terms of capital growth and rental yield in that market. The run-off effect was that vacancy rates in inner ring suburbs started to increase, which resulted in negative rental price growth.
"The middle ring and outer suburbs were less affected. But more recently, construction commencements have slowed right down and we are now facing a period in the immediate future of potential undersupply which is likely to put upward pressure on prices."
Further, Ms Jennison said the team is already seeing vacancy rates drop sharply. She noted that rental price growth has also been consistent for a few months.
"The immediate future looks very bright for investors, considering we have population growth that is accelerating and a record volume of infrastructure projects underway which will help stabilise the local economy in the years ahead," Ms Jennison said.
"That said, the housing market in Brisbane has been performing strongly in some suburbs — even in light of the fact that the median price growth for Brisbane houses over the last 12 months has shown a relatively flat market.
"We have been purchasing properties for clients in suburbs that have shown consistent year-on-year price growth upward of 5 per cent per annum for the last five years. It all comes down to local drivers of supply and demand and understanding, at a local level, what is happening in the Brisbane property market."
Growing appetite
According to Ms Jennison, the Brisbane market is being taken advantage of by interstate investors, undoubtedly because of the affordability factor when compared to Sydney and Melbourne.
"Our investment yields are also a lot more attractive, which is another reason interstate buyers are heading north," she added.
"Brisbane also has all of the fundamental drivers of solid price growth in place, and there are many large research groups including QBE Housing Market Outlook and BIS Oxford Economics who are predicting very good capital growth — up to 20 per cent across the next three years — in Brisbane."
Ms Jennison expects more interstate investor activity in the months ahead "as property investors start to see price rises in Brisbane (hopefully), and then, as often happens, a lot more people will move in once the upward price growth trend is established".
"But more so than this, I think a lot of people have much better access to funding since the APRA changes came into effect, and we have also seen two interest rate cuts (with more to come), so there is certainly more confidence in property markets as a whole," she said.
ABOUT THE AUTHOR
---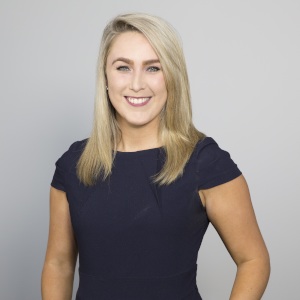 Emma Ryan is the deputy head of editorial at Momentum Media.

Emma has worked for Momentum Media since 2015, and has since been responsible for breaking some of the biggest stories in corporate Australia, including across the legal, mortgages, real estate and wealth industries. In addition, Emma has launched several additional sub-brands and events, driven by a passion to deliver quality and timely content to audiences through multiple platforms.
Email Emma on: [email protected]com.au