New research suggests that while Australians are increasingly savings-focused and frugal, many still feel ill-equipped to afford a home, particularly millennials.
Research by UBank has revealed that most Australians are not confident about their ability to save for big-ticket items, with a quarter of those surveyed saying their spending makes them feel like they will not be able to afford a home.
This figure rises for millennials, with nearly half of those aged 18–24 (40 per cent) saying they felt this way.
More than three-quarters (77 per cent) of those surveyed said dipping into their savings caused them anxiety, emphasising the importance of preventative budgeting and saving.
UBank's research showed a clear focus on saving rather than spending among Australians, which the bank pinned down to recession fears, low interest rates and would-be first home buyers seeing hope from falling property prices.
The survey revealed three in four Australians are savings-focused, with over half (53 per cent) seeing the value in being financially savvy. Only 33 per cent of respondents now said they are losing sleep over money, compared to 59 per cent last year.
Many Australians are making sacrifices to boost their savings, ranging from cutting back on subscription services to dropping insurance.
More than a third (35 per cent) are cutting back on private health insurance, while 29 per cent said they have cut back on home, content or car insurances. This figure jumps among those aged 25–34, with 44 per cent saying they dropped their health insurance or other types of insurances.
The most common sacrifice is dining out (61 per cent), especially for people aged 18–24 (76 per cent), while 41 per cent said they have cut back on coffee and subscriptions to gym memberships or streaming services.
UBank CEO Lee Hatton said: "Millennials get a bad rap when it comes to their finances, but these results show something that we've known for a long time — that this age group certainly has big goals in their sights and they're willing to make tough choices to get ahead."
One-third of Australians feel their spending habits make them feel they have not saved enough for their age. This jumps to 46 per cent for millennials.
ABOUT THE AUTHOR
---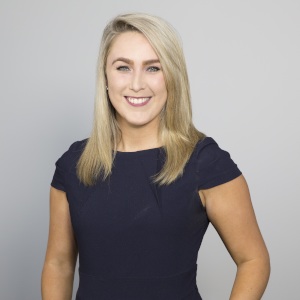 Emma Ryan is the deputy head of editorial at Momentum Media.

Emma has worked for Momentum Media since 2015, and has since been responsible for breaking some of the biggest stories in corporate Australia, including across the legal, mortgages, real estate and wealth industries. In addition, Emma has launched several additional sub-brands and events, driven by a passion to deliver quality and timely content to audiences through multiple platforms.
Email Emma on: [email protected]com.au