The head of research at Propertyology has revealed the top five things to be cautious about when investing in today's current property climate.
Speaking on a recent episode of The Smart Property Investment Show, Simon Pressley, head of research at Propertyology, shared what investors ought to know.
While Mr Pressley noted these factors shouldn't turn people away from investing, he said the top five things to be wary about before doing so are:
1. High-density, newer apartments
"Now more than ever, if you're looking to buy a property to live in or to invest, avoid anything that was build from the late 1990s through to and including now that is in a high-density location," Mr Pressley said.
"Avoid any building where you can draw a line in the sand, and that's when the regulation changed that allowed, no matter where the location in Australia is, to build buildings with much lower quality quality control than what we used to have.
"… Regulation changed in the last 90s [and since then we've seen] these major structural defects. And I don't think the public realise how common they are. And if you own one of these buildings and it hasn't had a major structural defect exposed yet, it's probably just a matter of time before it does."
2. Confirmation bias
"For those who don't know what a confirmation bias is, it's when you've got to make a decision about something and you're going through your information gathering process to make your decision, but the mind is deliberately drawing toward information to support what you really want to do. And property investors do this all the time," Mr Pressley said.
"A classic example of confirmation bias is no matter where in the country you live, and you're looking to do your research to buy a property, you really want to buy where you live. So, you're looking for information to say, 'Yeah, yeah, this is why I really should buy here'. That's confirmation bias.
"It's a bit like barracking for your footy team. You can barrack for your footy team and they can win or lose on the weekend. Doesn't matter, you wake up the next day. But when you buy an investment property, it's an enormous amount of money. You can't take it back to the shop the following day. So, always be mindful of your confirmation bias."
3. Putting all your eggs in one basket
"We've all heard that, haven't we? Don't have all your eggs in one basket. There wouldn't be anyone alive who hasn't heard that. But yet, again, a lot of property investors, they're not conscious of that when they're making these really important financial decisions," Mr Pressley said.
"[There are] all of these locations around Australia with really good quality detached houses in locations with strong economies under 450 grand. So, if you can afford the bigger budget, think about that all the eggs in the one basket are all on black. Listen to that voice and just think about is that good? Or [is it a case of] where [you've] bought multiple more affordable assets, but that's what's called a concentration risk. It's all exposed in one market."
4. Engaging skill versus engaging a title
"Someone goes through a process and recognise that being a DIY I'm not availing myself of all this expertise out there. But just because someone's got a title, doesn't necessarily mean they've got skill, right? And make sure that you're chasing the right title," Mr Pressley said.
"In the property investment field, there's all sorts of financial professions that make this up. But going to, and this is not a derogatory comment toward other professions, but the accountant's the wrong person to talk to about an investment property decision. The financial planner is the wrong person to talk to about that. The mortgage broker's the wrong person to talk about that. They've got a role to play in that decision. But the research into which part of Australia and is this the right property? That's not their role. Doesn't mean they don't have skill, but recognise where does their skill lie.
"Even with someone whose got the right title, it's important that the individual satisfies themselves that, do they have skill? While they might have the right profession, how long have they been doing this? What's their background? What's the experience in that?"
5. Tunnel vision
"So, it is related a bit to all the eggs in one basket. Tunnel vision, often people just get engrossed with the city that they live in. With my first investment property, this is exactly what I did. But you don't know what you don't know," Mr Pressley said.
"So, you know, there I was living in middle outer ring suburbs of Brisbane. And I tossed up probably 20 or so suburbs, but they were all in Brisbane. They were probably all still north side Brisbane. But not that anything on the south side really has that much more potential. It's still Brisbane. And that's tunnel vision.
"You just set yourself up for likely frustration for years to come when you learn more down the track, which was what I did. A few years after buying that first investment property, proud as punch I was. I thought I had Colonel Sanders' secret herbs and spices. And then fast forward a few years and there's all these other locations in Australia that have performed much better than mine."
ABOUT THE AUTHOR
---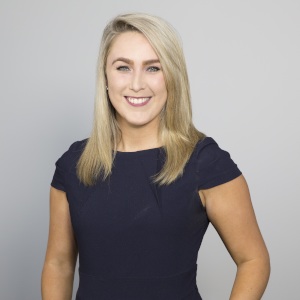 Emma Ryan is the deputy head of editorial at Momentum Media.

Emma has worked for Momentum Media since 2015, and has since been responsible for breaking some of the biggest stories in corporate Australia, including across the legal, mortgages, real estate and wealth industries. In addition, Emma has launched several additional sub-brands and events, driven by a passion to deliver quality and timely content to audiences through multiple platforms.
Email Emma on: [email protected]mentummedia.com.au