A property tech start-up has made a move into the Queensland market, expressing an intention to help the state's 750,000 property investors cut their management fees.
:Different has announced its launch in Brisbane, with the company expressing an intention to cut unnecessary high margins for a fairer and more transparent service.
According to a statement, the start-up said it offers a fixed fee of $100 per month for all properties, "which could help Queenslanders save in excess of $169 million a year".
:Different's co-founder Mina Radhakrishnan said that for many Australians, "owning an investment property is their nest egg – a means to secure their financial future".
"But for too long, traditional property managers have charged obscene amounts of money for very little support. The current model of charging a percentage fee is fundamentally flawed," the co-founder said.
"Why should property managers earn more based on what a property is worth if they're delivering the same service?"
The company has reported that Queenslanders could save between $280 and $1,000 a year on property management fees by switching their property manager.
According to modelling provided by :Different, savings increase by an additional $1,000 a year when hidden costs like lease preparation, renewals and ongoing administration fees are also considered, which most traditional property managers charge on top of monthly fees.
"A few hundred dollars a year can make a big difference to your savings over the lifetime of your property. And when you calculate this as a statewide figure — the savings are in the millions," Ms Radhakrishnan continued.
ABOUT THE AUTHOR
---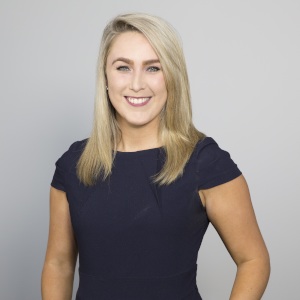 Emma Ryan is the deputy head of editorial at Momentum Media.

Emma has worked for Momentum Media since 2015, and has since been responsible for breaking some of the biggest stories in corporate Australia, including across the legal, mortgages, real estate and wealth industries. In addition, Emma has launched several additional sub-brands and events, driven by a passion to deliver quality and timely content to audiences through multiple platforms.
Email Emma on: [email protected]com.au