As other property markets are only making their way toward recovery, Brisbane continues to offer long-term stability to investors. How can they avoid property lemons and ultimately maximise their wealth creation potential?
While ripe with strong property fundamentals such as good rental yields, housing affordability, population growth and big infrastructure spend, Brisbane, like all other property markets, presents risks to investors, according to Brisbane-based buyer's agents Melinda and Scott Jennison.
Among the main things to consider would be flooding, Ms Jennison said.
"We are on a flood plain, but a lot of people don't think to check flood maps, especially in cities… In our most recent floods, we all know the devastation that has occurred, and it's possible that it happens again at some point in the future," she said.
Then, there are also the so-called "character homes", or homes built several decades ago, which typically have special requirements for development or renovation.
About this, Ms Jennison said: "Brisbane has a lot of character homes. Our councils do have certain protections in place for any homes built prior to 1946 that are also protected by what we call a character overlay or a pre-1911 overlay within the council code."
"Those types of homes have special requirements if you do want to change the front facade, add a set of steps, renovate them. Depending on the scope of the renovation works, you would actually require a development application to be made to council."
As these are typically located in inner city suburbs or blue chip areas, it's important that investors understand the additional costs that could be associated with the upkeep of the property, as well as any rectification work that they plan to do in the future.
"An application to council automatically triggers additional expenses, but that's okay as long as you've priced that in upfront and you understand that the cost may come down the track," Ms Jennison highlighted.
Other issues to take note of when buying a property that will be renovated in the future are timber, lead paint and asbestos, which can all add to the cost significantly and increase the necessity of structural change.
What to buy
While character homes may have additional costs associated with them come renovation time, Mr and Ms Jennison still recommend them to their clients due to other fundamental factors that make them worthwhile investments.
In fact, the buyer's agent duo, who are based in Brisbane, live in a character home themselves.
As locals, they try to encourage keeping the character of the streets and avoid changing the external appearance of properties too dramatically.
"We're quite close to the CBD, and we do love that Queensland style. Certainly, externally, our home is very character. Internally, we have changed it to be fairly modern," according to Ms Jennison.
"We certainly have an appreciation for the character of our streetscape and we certainly don't like seeing some buyers purchase properties and then demolish everything but the front facade because, at the end of the day, Brisbane's landscape is what it is because of those Queenslander homes, and we don't want that to disappear."
On the contrary, they always try to keep their clients away from the flood zones even if properties in these areas are typically much cheaper.
Some properties located in and around flood zones have even seen superior capital growth recently, Ms Jennison said, but the risks of investing in these areas often outweigh the benefits.
The buyer's agent explained: "Investors have higher premiums, generally. Even those that rent the properties, their contents insurance premiums are generally higher as well."
"It depends on an investor's risk appetite as to whether they would consider a property that's in a flood-affected area. It's not up to us to say yes or no to whether a property in a flood-prone area would be suitable for them. Ultimately... it comes down to their risk appetite."
ABOUT THE AUTHOR
---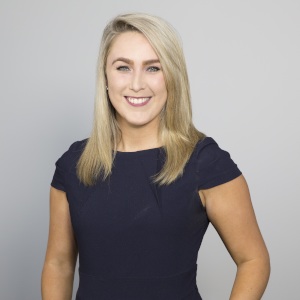 Emma Ryan is the deputy head of editorial at Momentum Media.

Emma has worked for Momentum Media since 2015, and has since been responsible for breaking some of the biggest stories in corporate Australia, including across the legal, mortgages, real estate and wealth industries. In addition, Emma has launched several additional sub-brands and events, driven by a passion to deliver quality and timely content to audiences through multiple platforms.
Email Emma on: [email protected]com.au