Property managers should be vigilant about ensuring backyard swimming pools are secure, after new research revealed the dangers that come when they're not up to scratch.
Royal Life Saving Australia has revealed over the last 25 years, 965 children under the age of five have drowned, more often than not due to a lack of security measures being taken in securing the backyard swimming pool.
In response to the research, Raine & Horne has penned a blog post on its website, highlighting the security tips home owners and property managers can take to help keep children safe.
"Swimming pools are the leading location for child drowning, primarily due to a lapse in supervision, faulty gates and propped open gates," the Raine & Horne blog post said.
"The combination of diligent supervision and secure home pool fencing can reduce drownings to zero, says Royal Life Saving. The requirement for safe pool fencing varies depending on when the pool was built and its location. However, putting a fence in place to prevent any fatalities is the best advice, even if you don't have children living with you.
"Royal Life Saving also suggests checking all fence panels are in place and securely attached. Also, look for any gaps or holes in the fence that a little person could squeeze through. If there's a space of more than 100 millimetres from the bottom of the fence and the ground, then reduce the gap."
It's equally important to examine the quality and functionality of the gate that enables access to the backyard pool, according to Raine & Horne.
"The gate must be self-closing and it must shut as soon as it swings back into the closed position. At the same time, be sure not to prop the gate open for an extended period no matter what," it said.
"It doesn't take much for little ones to rush through an open gate and into the water. Also be sure to check for rusted, loose or missing screws, warns Royal Life Saving.
"Away from the fence and gate, be sure not to stack toys or other climbable objects such as chairs, ladders, pot plants or barbecues against the fence. Also trim back any shrubs or trees that children could use to climb over the fence."
ABOUT THE AUTHOR
---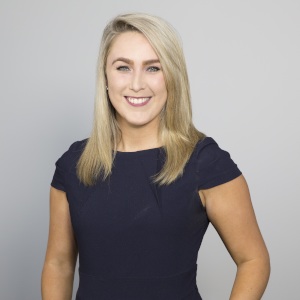 Emma Ryan is the deputy head of editorial at Momentum Media.

Emma has worked for Momentum Media since 2015, and has since been responsible for breaking some of the biggest stories in corporate Australia, including across the legal, mortgages, real estate and wealth industries. In addition, Emma has launched several additional sub-brands and events, driven by a passion to deliver quality and timely content to audiences through multiple platforms.
Email Emma on: [email protected]com.au