Property owners and managers in Queensland strata schemes have been advised to ensure units are compliant with the state government's smoke alarm rules.
Under the legislation, all Queensland dwellings to meet the new smoke alarm rules by 1 January 2022, whereby they must have interconnected photoelectric smoke alarms installed.
The legislation was developed following recommendations handed down after the fatal 2011 house fire at Slacks Creek in Brisbane's south, which claimed 11 lives, including eight children. All Queensland dwellings leased and sold are now required to have interconnected photoelectric smoke alarms in all bedrooms, the hallways that connect bedrooms with the rest of the dwelling and on every level, according to Archers the Strata Professionals.
Archers the Strata Professionals partner, Grant Mifsud, said while the estimated 550,000 rental properties in Queensland must meet the new smoke alarm rules by the 2022 deadline, "there are already concerns from suppliers and the Queensland Fire and Emergency Service (QFES) about a lack of awareness of the deadline and that many property owners may take action too late to complete the process for replacing all smoke alarms, which is often lengthy in strata".
"We are urging property owners and strata committees to co-ordinate upgrade of their smoke alarms as soon as possible to avoid what could be a late rush to meet this deadline," Mr Mifsud said.
"If people wait until close to the compliance date there is a risk that there may be insufficient time to coordinate a group upgrade to reduce costs or enough tradespeople available to install the alarms meaning prices will rise. The QFES also conducted a survey which found 51 per cent of Queensland landlords were unaware of their smoke alarm obligations."
Mr Mifsud noted if all alarms have not been upgraded, individual units that have not complied will put the entire building at risk and cannot be leased.
"Complying with the new smoke alarm regulations will be a major undertaking for strata communities but a vitally important one," he said.
"Fire safety is a deadly serious issue in strata communities and procedures are in place to ensure residents are protected with well-rehearsed annual evacuation training and up to date evacuation plans in place."
ABOUT THE AUTHOR
---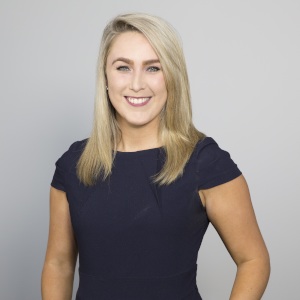 Emma Ryan is the deputy head of editorial at Momentum Media.

Emma has worked for Momentum Media since 2015, and has since been responsible for breaking some of the biggest stories in corporate Australia, including across the legal, mortgages, real estate and wealth industries. In addition, Emma has launched several additional sub-brands and events, driven by a passion to deliver quality and timely content to audiences through multiple platforms.
Email Emma on: [email protected]com.au