"Reckless", "damaging" and "onerous" are the words being used by an industry body to describe the most significant changes proposed to tenancy laws in Queensland's history.
According to the Real Estate Institute Queensland (REIQ), the rental reforms proposed by the Minister for Housing and Public Works, Mick de Brenni, are a "slap in the face to everyday mum-and-dad property owners who provide the majority of housing to Queensland's renters".
The REIQ said it strongly opposes the proposed reforms, which would erode fundamental landlord rights and deter property investment across the state.
The "ripple effect" would also see renters struggle to find suitable housing under already tight conditions, the institute noted, citing Mr de Brenni's own admission that the reform "would likely increase weekly rent from an average of $360 per week to $378".
REIQ CEO Antonia Mercorella said "landlords will see their fundamental rights eroded, making property investment far less appealing and, as a result, we'll almost certainly see investment levels drop".
The most controversial and damaging element of the reform is the proposed abolishment of a landlord's right to not renew a tenancy agreement at the end of its agreed term, according to the CEO.
In practice, the REIQ said this will allow a tenant to remain in a tenancy indefinitely and for as long as they want unless the landlord can establish a reason prescribed by law.
"This reform has been cleverly disguised by the Palaszczuk government as the abolishment of 'without grounds terminations or evictions'," Ms Mercorella said.
"That description is inaccurate and misleading.
"Under current rental laws, landlords cannot end a fixed-term tenancy agreement before it ends unless a breach has occurred," she explained.
Other laws proposed under the "onerous" reform include: the loss of a landlord's right to refuse pets; the introduction of a tenant right to make modifications to a rental property without the landlord's consent; and the introduction of minimum housing standards requiring the rental property and its inclusions to meet prescribed standards and to be in a certain state of repair.
Ms Mercorella reported that "the REIQ is disappointed that landlords have been totally overlooked in this rental law review".
She noted that Queensland has one of the highest proportions of renters in Australia, with more than 34 per cent of Queensland households in the rental market.
According to the CEO, the state government seemed to be repeating the mistakes of Federal Labor in the last election by attacking residential property investors.
"Alarmingly, these reforms go even further than tinkering with negative gearing by directly compromising the viability of property investment in Queensland," she offered.
The REIQ has also expressed concerns about the timing of these reforms – released just before Christmas with minimal consultation.
Ms Mercorella said that "given the significance of these reforms, we are incredibly disappointed that the minister is offering a mere six-week consultation process after waiting a year to announce these reforms".
"If enacted, we will see property owners lose control of their investment, incur substantial additional costs, and be exposed to higher levels of risk."
She conceded that "on its face, the government may think it is protecting tenants, but in reality, we are likely to see housing supply reduce".
"There will be no winners."
ABOUT THE AUTHOR
---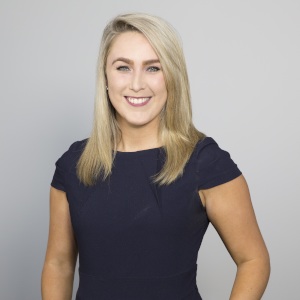 Emma Ryan is the deputy head of editorial at Momentum Media.

Emma has worked for Momentum Media since 2015, and has since been responsible for breaking some of the biggest stories in corporate Australia, including across the legal, mortgages, real estate and wealth industries. In addition, Emma has launched several additional sub-brands and events, driven by a passion to deliver quality and timely content to audiences through multiple platforms.
Email Emma on: [email protected]com.au