An Australian real estate body has called on the government to reconsider aspects of recently proposed measures set to impact renters and owners.
The Real Estate Institute of Queensland (REIQ) has launched a new campaign, Everyone Matters in Real Estate, targeting the Queensland government and its proposed Special COVID-19 Protections for Residential Tenants and Owners.
The proposed protections are set to be introduced into Parliament on Wednesday, 22 April.
In a statement issued to the media, the REIQ called on Premier Annastacia Palaszczuk to reconsider aspects of the proposed measures and to create a more balanced and fairer framework that provides equal protection for both renters and owners.

"The proposed measures in their current form will seriously harm over 600,000 property owners who provide the vast majority of rental housing supply to 35 per cent of Queensland's population who rent," said Antonia Mercorella, CEO of the REIQ.
"In addition, it's certain to have a devastating impact on the future of the property market and broader Queensland economy.
"We support the protection of tenants who are in financial distress due to this pandemic. However, the scope of these proposed measures is too broad in their application. In fact, they are the most onerous of their kind for property owners across all Australian jurisdictions to date."
The aspects of the proposed measures the REIQ is calling to be amended are:
• Introduce rent deferrals rather than permanent rent waiver rights for tenants. This aligns with the federal government model and framework adopted/being adopted in other jurisdictions.
• Introduce a minimum income reduction threshold for tenants to meet before they qualify for the protection measures. In NSW, a 25 per cent income reduction requirement applies.
• Introduce a standard requirement for tenants to substantiate a rent reduction request to allow landlords to make properly informed and fair decisions about rent reductions.
• Introduce clear guidelines on property entry requirements, and broaden the range of activities allowed to continue, subject to applicable safety and hygiene protocols.
• Remove the proposed break lease right that allows tenants to simply walk away from tenancy agreements with only one week's notice notwithstanding that those tenants are afforded all the other protections provided under the Renter Protection Package.
• Remove the proposed automatic right to a six-month tenancy agreement extension, which in effect introduces a 12-month moratorium in Queensland with the consequential imposition of permanent rent waivers that would be extended over this additional period.
Commenting further, Ms Mercorella said the current protection measures ignore the voices and rights of property owners.
"Property owners, like tenants, are entitled to be supported by COVID-19 regulatory protections that support the entire rental market," she said.
"Our Everyone Matters in Real Estate campaign will demonstrate yet again that there is power in numbers. And once landlords discover the true extent of these distorted reforms, it will cause a revolt of a kind not seen before in a residential tenancy context."
ABOUT THE AUTHOR
---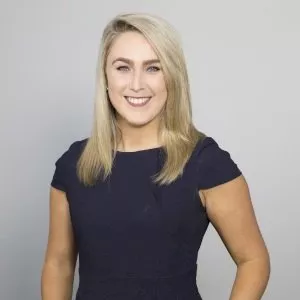 Emma Ryan is the deputy head of editorial at Momentum Media.

Emma has worked for Momentum Media since 2015, and has since been responsible for breaking some of the biggest stories in corporate Australia, including across the legal, mortgages, real estate and wealth industries. In addition, Emma has launched several additional sub-brands and events, driven by a passion to deliver quality and timely content to audiences through multiple platforms.
Email Emma on: [email protected]com.au