While Perth, Darwin and Adelaide continue to grow amid the ongoing health crisis, Melbourne and Sydney may have a harder time recovering, according to experts.
Despite economic uncertainty, Perth property values have outperformed its six-month pace of growth as sellers remain resilient.
Continued price growth, tightening supply and an early rebound in sales transactions are placing Perth's property market in strong stead for a faster rebound than other major markets across Australia.
CoreLogic revealed the Western capital recorded its sixth consecutive month of price growth in April, with values rising 0.2 per cent across the month to take quarterly growth figures up to 1.0 per cent, property investment consultancy Momentum Wealth said.
Sales transactions in Perth also rose for the third consecutive week as buyers re-enter the market and quality stock remains limited. Indeed, the rise in Perth's rental stock remained significantly lower compared to other major markets across Australia.
Ultimately, Perth was one of three capital city markets to outperform its six-month average pace of change alongside Darwin and Adelaide.
In contrast, a report from CoreLogic showed that rental listings in inner Melbourne rose 36.2 per cent from 22 March to 26 April and 34.1 per cent in city and inner south Sydney, compared to just 4.7 per cent in inner Perth across the same period.
Chair of Momentum Wealth's residential investment committee Emma Everett said: "While these markets have recently benefitted from high levels of overseas migration as a source of housing demand, this also means they are more exposed to the downside risk, leaving them more vulnerable to an influx in supply compared to markets such as Perth where these levels have been much lower."
"In addition, while investors were just starting to return to Perth's recovering property market prior to the COVID-19 outbreak, both Melbourne and Sydney have been more heavily exposed to this segment of the market in recent months, which [tend] to be more volatile during times of economic uncertainty," Ms Everett said.
CoreLogic figures showed that investors accounted for just 16.9 per cent of the total value of lending transactions in February 2020 in Western Australia, compared to 32.5 per cent in NSW and 28.0 per cent in Victoria.
The impact of these vulnerabilities in the eastern markets is already flowing through to property prices, with CoreLogic's Home Value Index revealing a 0.3 per cent decrease in housing values across Melbourne in April 2020 and growth conditions in Sydney slowing down to 0.4 per cent – more than three times less than the six-month average pace of change.
The upper price segment of Melbourne's property market recorded the largest price decline, with values dropping 0.8 per cent across the month.
Affordability as key demand driver
The reversal of this trend was seen in Perth, with the state capital's upper price quartile recording the strongest increase of all market segments in April at 0.4 per cent.
Ms Everett said some buyers are taking advantage of market conditions to trade up into more aspirational areas.
"With the relative affordability of Perth following the recent downturn, we are seeing some great opportunities for owner-occupiers to take advantage of these market conditions to upgrade their existing dwelling and trade up into their suburb of choice," she said.
According to Ms Everett, the market's affordability has also been a key driver of higher levels of first home buyer activity recorded in recent months.
The state recorded one of the highest first home buyer participation rates of all Australian capital cities markets in February 2020, with first-home buyers accounting for 37.0 per cent of total owner-occupier finance commitments, second only to Northern Territory at 41.9 per cent.
Ms Everett said while it's a great opportunity for first home buyers to enter the market, the problem for many buyers has been the lack of quality stock coming on
stream.
"We aren't seeing the high levels of vendor discounting that many first anticipated would occur during the COVID-19 health crisis, and the experience of our buyer's
agents on the ground is that high-quality stock remains limited, with good properties moving quickly when they do come on market," she concluded.
"There is still an opportunity for buyers who are in a strong financial position to enter the market while competition remains more subdued, but the focus for buyers may not be so much on securing the "bargain deal" as it is on closely monitoring the market and getting ready to act quickly on opportunities when they arise."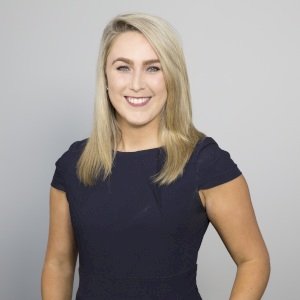 Emma Ryan is the deputy head of editorial at Momentum Media.

Emma has worked for Momentum Media since 2015, and has since been responsible for breaking some of the biggest stories in corporate Australia, including across the legal, mortgages, real estate and wealth industries. In addition, Emma has launched several additional sub-brands and events, driven by a passion to deliver quality and timely content to audiences through multiple platforms.
Email Emma on: [email protected]com.au