The Australian Housing and Urban Research Institute (AHURI) is undertaking several priority research projects which aim to help governments at all levels make better housing policy decisions during and following the pandemic.
The research being undertaken by AHURI seeks to "enhance decision-making that [affects] many of the most vulnerable Australians, as well as supporting the economic recovery from the crisis".
The research projects will examine:
1. After the pandemic, can building homes rebuild Australia? 
"By freezing the economy and social interactions, Australia has shown great success in reducing the spread of the virus; however, it has come at a huge cost to employment," a statement from AHURI said.
"The housing industry has been widely promoted as an ideal mechanism for delivering economic stimulus, but how [should it] actually have the capacity to deliver economic stimulus in periods of economic crisis and what forms should such response take?"
2. Renting in the time of COVID-19: Understanding the impacts
"The economic downturn resulting from the COVID-19 pandemic has placed many in the rental market at risk; they face uncertainty, tenure insecurity and financial hardship," AHURI explained.
"Guided by the needs of policy, this project rapidly generates a nationwide data set and essential reporting on the impact of COVID-19 on tenants."
3. Housing affordability stress during COVID-19 
This research project will examine the impacts of COVID-19 on housing affordability stress.
As an example, paying more than 30 per cent of income for housing for home buyers and tenants across different housing types and household configurations, AHURI said.
"Other projects will consider pathways to regional recovery, understanding the impacts of policy responses to the pandemic, impacts on landlords as well as tenants, and impacts on those in marginal housing settings," the statement noted.
Commenting further on the upcoming work, chair of AHURI Adrian Harrington said: "This is the first time that AHURI has funded rapid research projects on this scale and reflects the urgent need for quality research to support urban and housing policy innovation given the significant impact that COVID-19 is having on Australia's urban environments and housing markets."
"The agenda was launched in collaboration with AHURI's partner universities," added Dr Michael Fotheringham, executive director of AHURI. "We're very proud at how quickly our research teams came together to develop these projects.
"Having the best and most up-to-date research findings will enable governments at all levels to develop policies that support Australians during and beyond the pandemic, and help deliver safe, secure and affordable housing for all."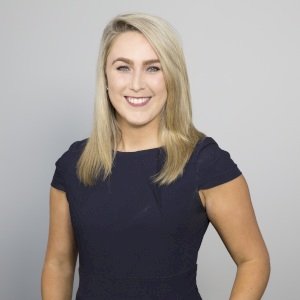 Emma Ryan is the deputy head of editorial at Momentum Media.

Emma has worked for Momentum Media since 2015, and has since been responsible for breaking some of the biggest stories in corporate Australia, including across the legal, mortgages, real estate and wealth industries. In addition, Emma has launched several additional sub-brands and events, driven by a passion to deliver quality and timely content to audiences through multiple platforms.
Email Emma on: [email protected]com.au